/

Get the digital skills to return to education, work or start a business online

A new, free introductory level course is now open for applications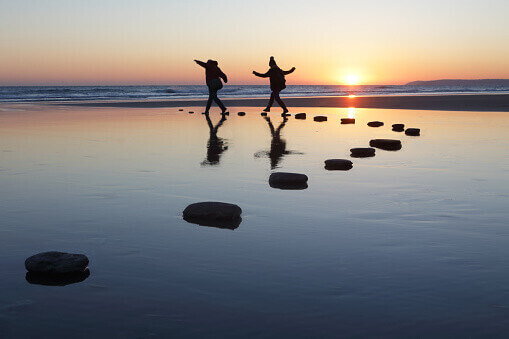 Your Digital Pathway, a new, free digital skills course from Santander – developed in partnership with the University of Bath-based Institute of Coding and the award-winning TechUP initiative based at Durham University – is now open for applications.
There are 50,000 places available on this course for UK residents aged 18+. Applications close on 29 June 2022, so apply today to secure your spot!
Course overview
The course has been developed to support people who want to take the first step on the pathway to building their digital skills. The eight-hour, online course is taught at an introductory level and can be completed at a learner's own pace.
Depending on area of interest, participants can choose to learn the introductory digital skills that can help them:
Return to, or start education
Return to work, or pivot their career
Set up a business online
Everyone who completes the course will receive a certificate of achievement and will also be entered into a prize draw for the chance to win one of 88 Santander grants worth up to £2,500 (Terms and conditions apply), available to use on the tailored Santander Aspire webstore to purchase a range of items including laptops, tablets and Chromebooks.
What will I learn?
For all participants, the course will start with an introductory module on digital basics that will help learners get the skills they need to get online, use the internet safely and effectively to connect with people, find information and further their goals. The second module will provide learners with an understanding of how to create or build their social media presence and use this to connect with others while protecting their privacy and information.
When participants register for the course, they will be asked to pick a learning pathway. Here is a summary of each pathway:
The return to education pathway will provide advice and information on the range of educational and training opportunities available and support individuals to get started with their learning.
The return to work pathway will provide an introduction to some of the digital skills job seekers will need to find the right job, and support them to build the future career they want
The set up your business online pathway will provide an introduction to some of the key digital skills needed to start a business online and provide individuals with a step-by-step action plan for setting up their business online.
If you want to start building your digital skills in these areas, sign up today!


*Entering the prize draw (T&Cs):
To qualify for a chance to win, participants must:
Complete the full Your Digital Pathway by 10 July 2022
Share their certificate of achievement on either Facebook, Twitter or Linked with the hashtag #NeverStopLearning **
**The 88 individuals who are selected will be required to send a screenshot of their social media post with their certificate of achievement and #NeverStopLearning hashtag to Santander.universities@santander.co.uk by 22 July 2022