<

/

ICON newsletter – January 2021

>
Bringing you the latest news from the Institute of Coding (IoC), featuring a Director's update, new case studies, free courses and resources.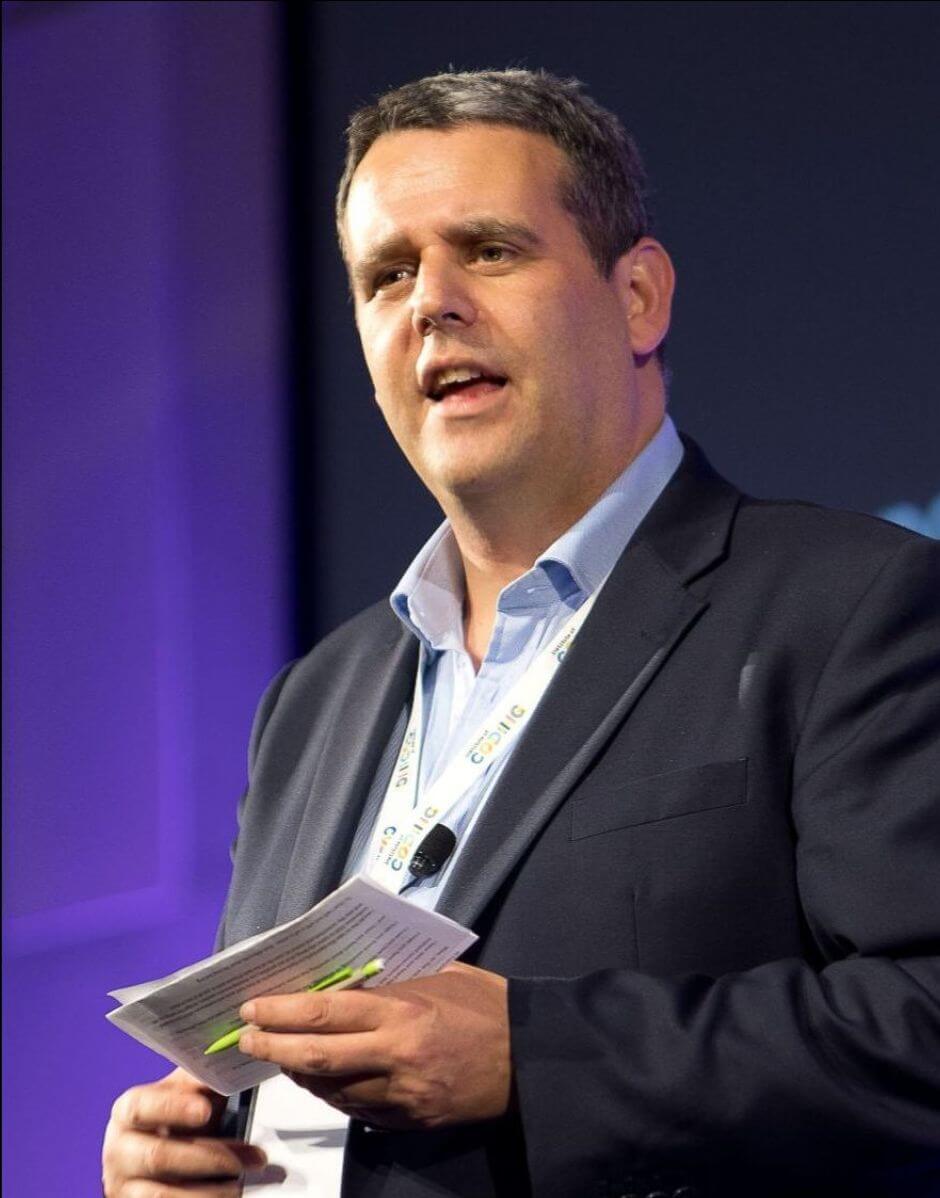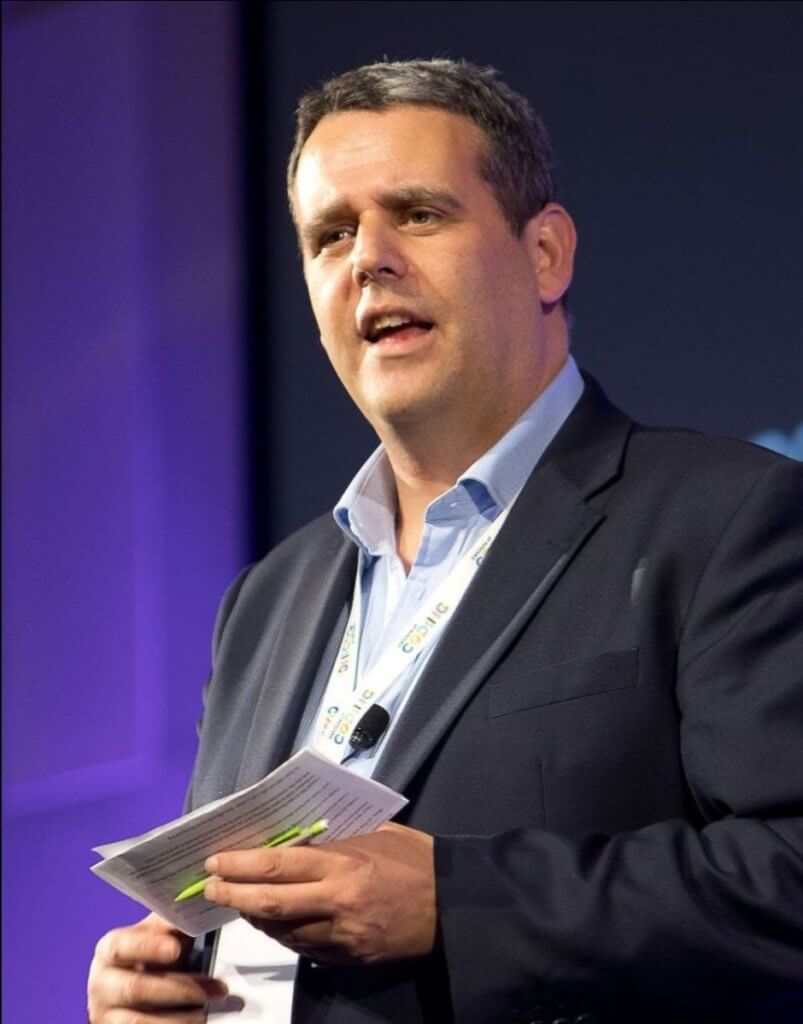 Welcome to the January edition of the ICON newsletter. I hope you and your families are safe and well.

As we find ourselves in another national lockdown, we are reflecting on the IoC's impact during a challenging and uncertain 2020. Our partners rapidly responded to the pandemic by moving a variety of programmes and events to online formats. This ensured that learners could access digital skills education whilst working and learning from home and I would like to thank our consortium for their hard work and innovative delivery.
Over the last year, the IoC and its consortium helped a diverse group of people upskill and reskill for jobs in the tech sector and boosted their employability through online digital skills courses.
To date we have enrolled more than 750,000 learners, bringing together 35 universities and more than 200 industry partners to deliver 150+ courses and events. You can read more about our impact here and here as well as in national publications like The Mail Online, which recently referenced IoC courses in relation to careers in gaming, and The Guardian, which signposted to IoC courses in a December piece on pathways to tech careers for women.

I hope you'll join us as we continue to provide high-quality digital skills education. Please keep reading to see more from the consortium and our partners and I wish you a happy and prosperous 2021.
Rachid
---


Pandemic highlights need to pivot to digital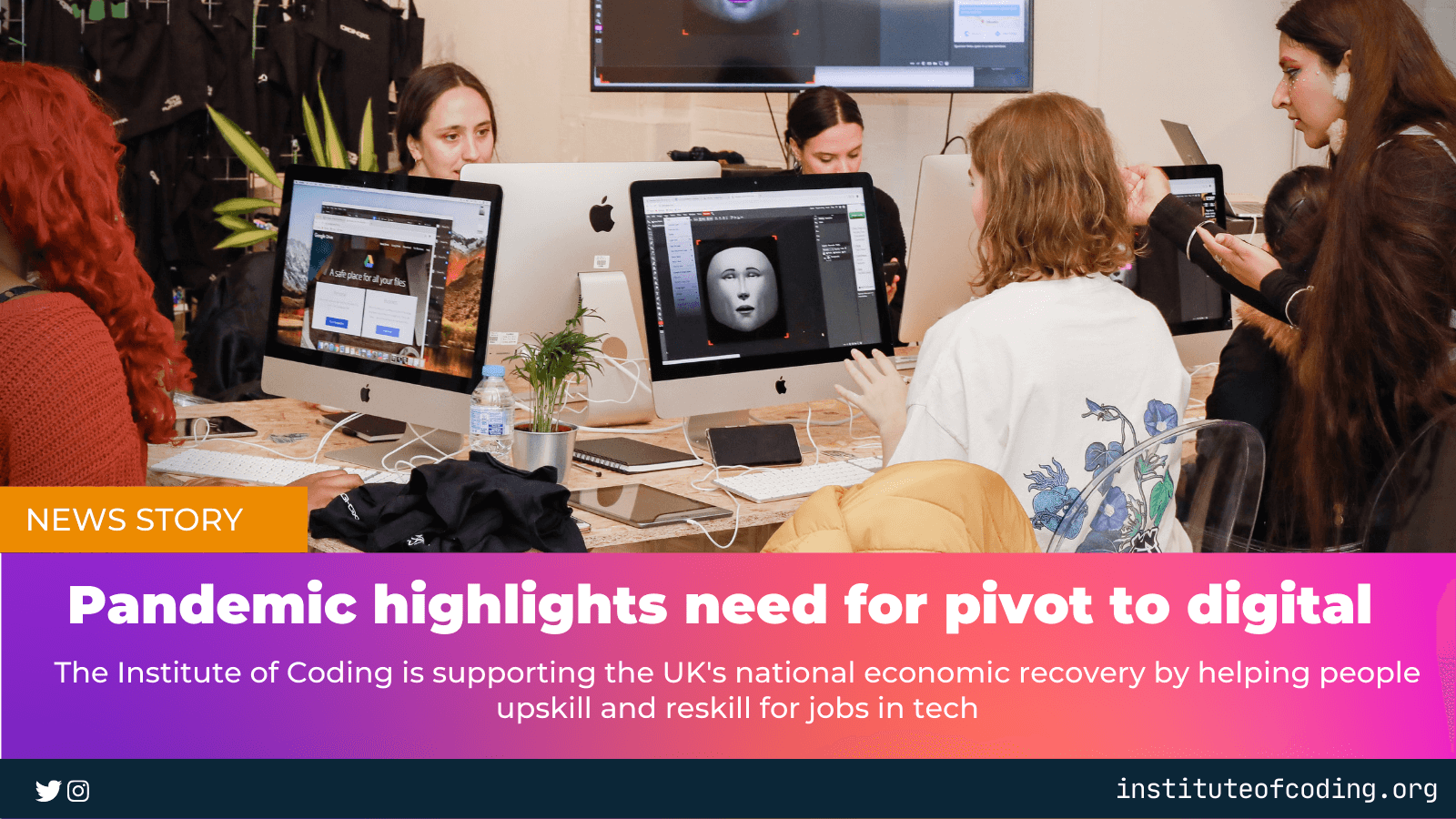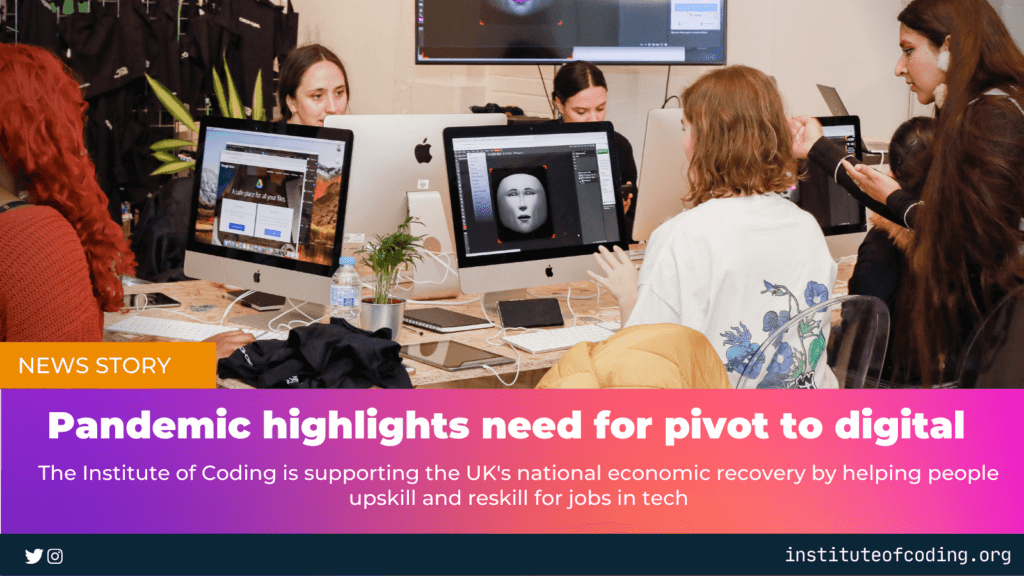 As many people are aware, the UK's unemployment rate has hit a three-year high. Despite this, the tech sector continues to be strong, with data from Tech Nation showing that digital tech has seen a 36% increase in vacancies from June to August 2020. This growth will continue as we move into a 'new normal' where the tech sector is expected to power our economic recovery as we emerge from the pandemic.

Through the provision of short, online flexible courses that have been created with input from major employers, the IoC is enabling a larger and more diverse group of people to upskill and reskill so that they are able to obtain high-quality employment in digital and tech.

When you visit the IoC's course catalogue, you'll find a number of courses, many of which are free, that have been developed by our university partners to help you start or continue your digital skills journey.

If you are an employer, please consider sharing a selection of our courses with your employees to support them as they improve their digital skills.
CTRL Your Future Award Wins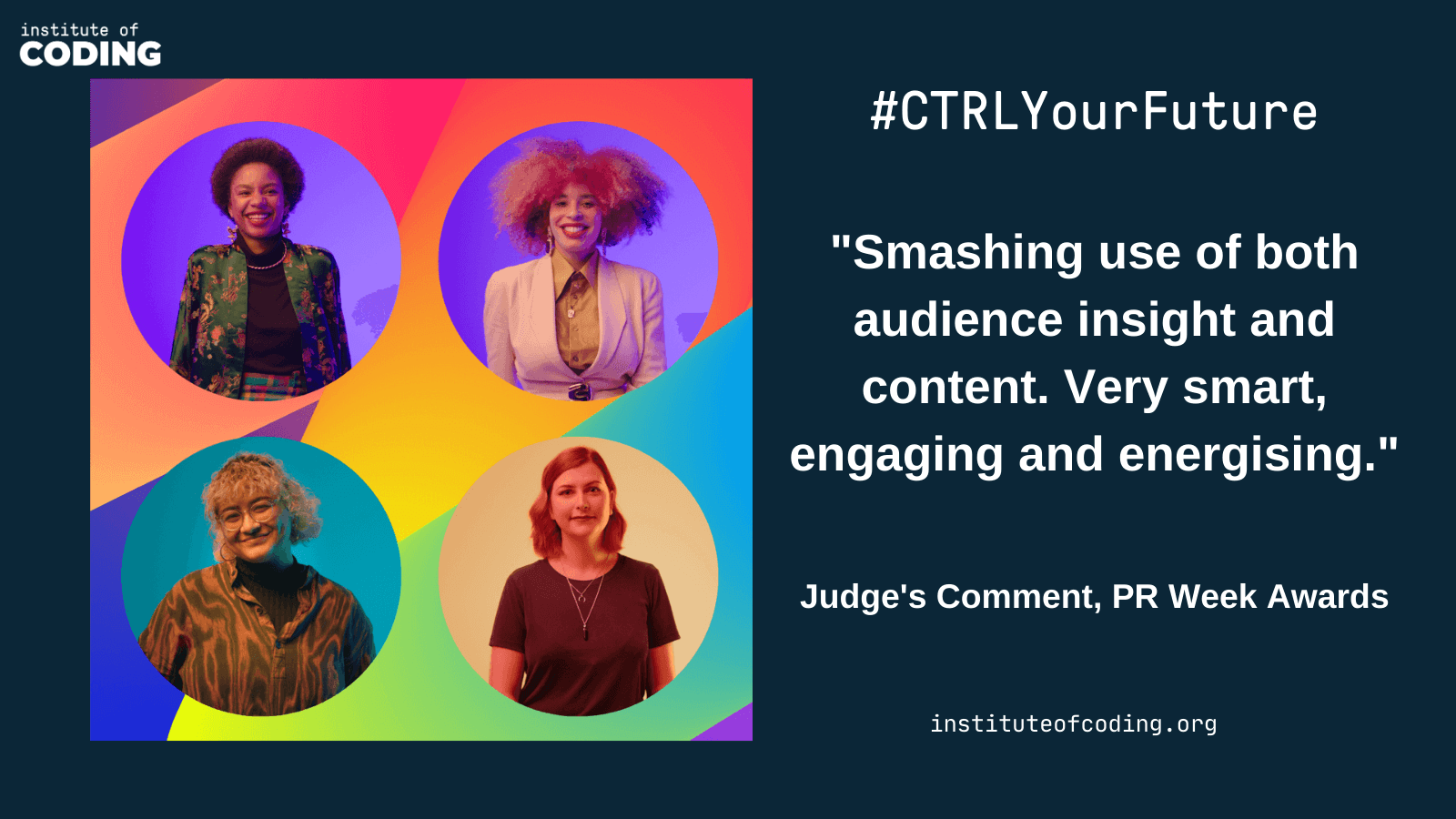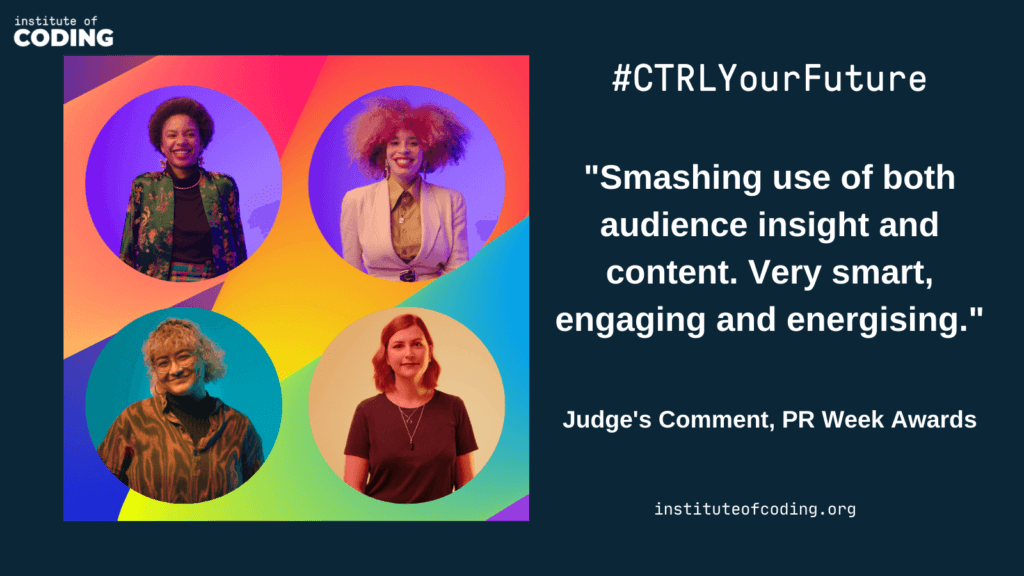 The IoC's CTRL Your Future diversity and inclusion campaign has won a total of six national and international awards for its inspiring content and partnerships that aim to reach a diverse group of people and encourage them to consider careers in tech via higher education.
Alongside our creative agency Karmarama, we have been recognised with several awards in two ceremonies from The Drum and at the PR Week Awards.
Thank you to all of the inspiring role models and trailblazers who worked with us on this campaign!
New campaign encourages people to take 'An Hour To Skill' to boost job prospects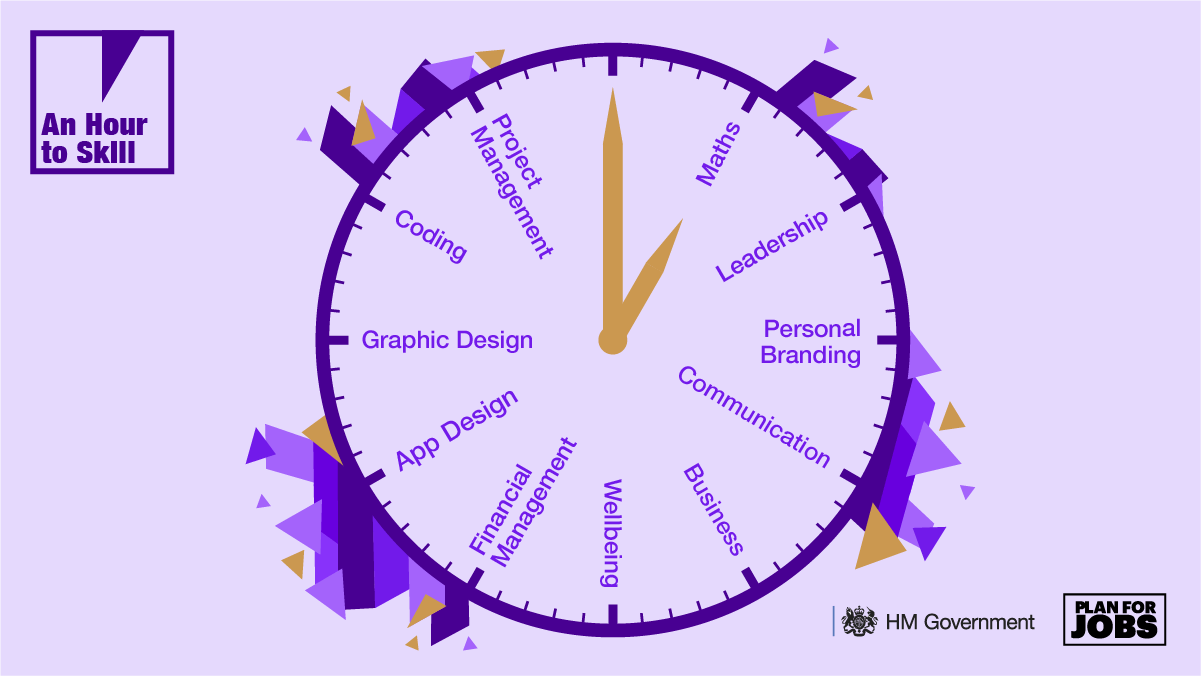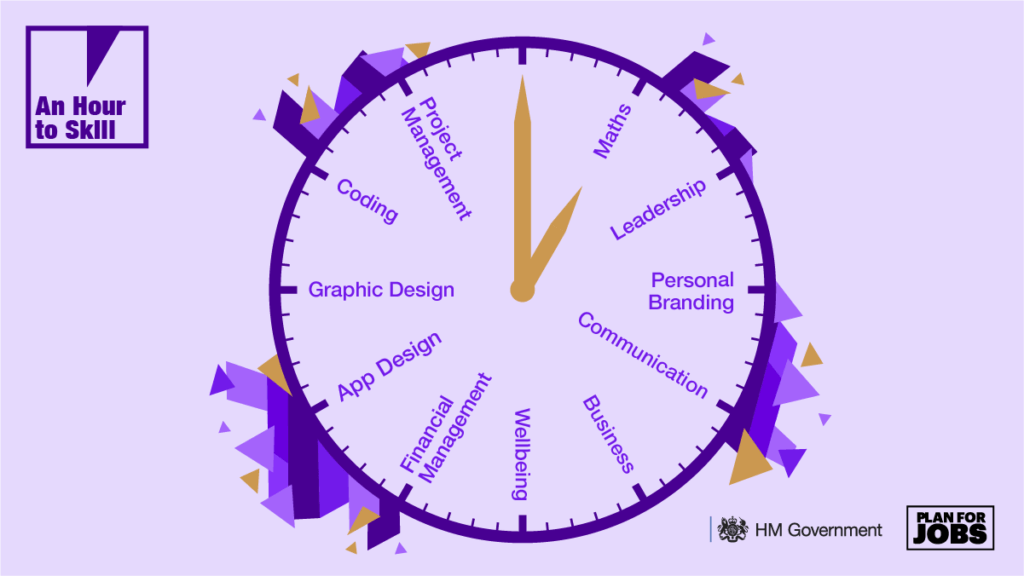 In early January, the DfE launched a new campaign called 'An Hour to Skill'. This campaign aims to boost the nation's skills and job prospects by inspiring people to set aside just one hour a week for online learning using free courses from The Skills Toolkit. The Skills Toolkit contains more than 70 online courses, including 18 from IoC and its partners FutureLearn, University of Leeds, UAL Creative Computing Institute and Lancaster University.
These high-quality, online courses aim to further develop skills that employers are looking for, such as communicating effectively at work and practical maths, as well as boosting digital skills or building a professional online presence.
---


Awards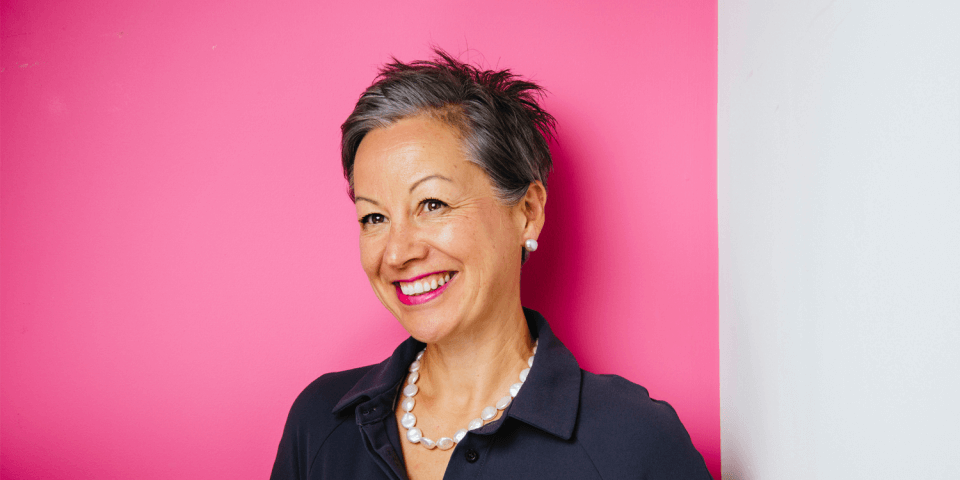 Tech trailblazer honoured by the University of Bath
In December, tech pioneer, lifelong diversity advocate and co-Chair of the IoC, Jacqueline de Rojas CBE, was awarded an honorary Doctorate of Engineering at the University of Bath's winter graduation celebrations.

Jacqueline has held prominent leadership positions in industry, guided national organisations through periods of fundamental disruption and advised government on the scale and importance of digital transformation. As co-Chair of the IoC, she continues to work to get more people, particularly from underrepresented groups, into digital skills training and careers. Congratulations Jacqueline from all of us at the IoC!
New blogs and case studies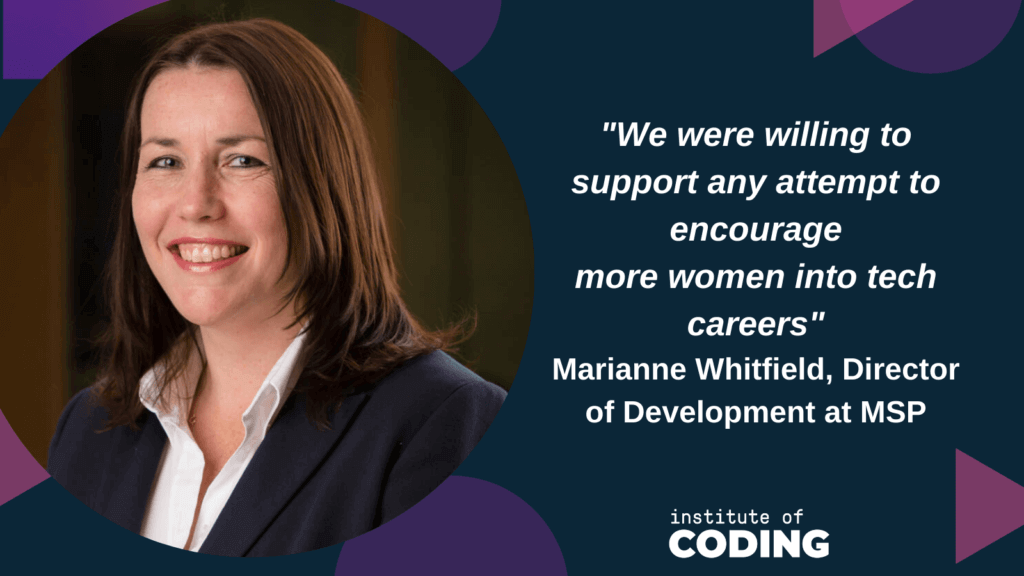 An employer's perspective on the IoC's TechUPWomen programme
TechUPWomen is an IoC-funded programme led by Durham University, Edge Hill University, the University of Nottingham and the University of York, that has retrained 100 women with digital skills.

Marianne Whitfield, Director of Development at MSP, one of TechUPWomen's founding industry partners, spoke to us about their support for the pilot TechUPWomen cohort and the benefits their organisation has seen from the award-winning programme.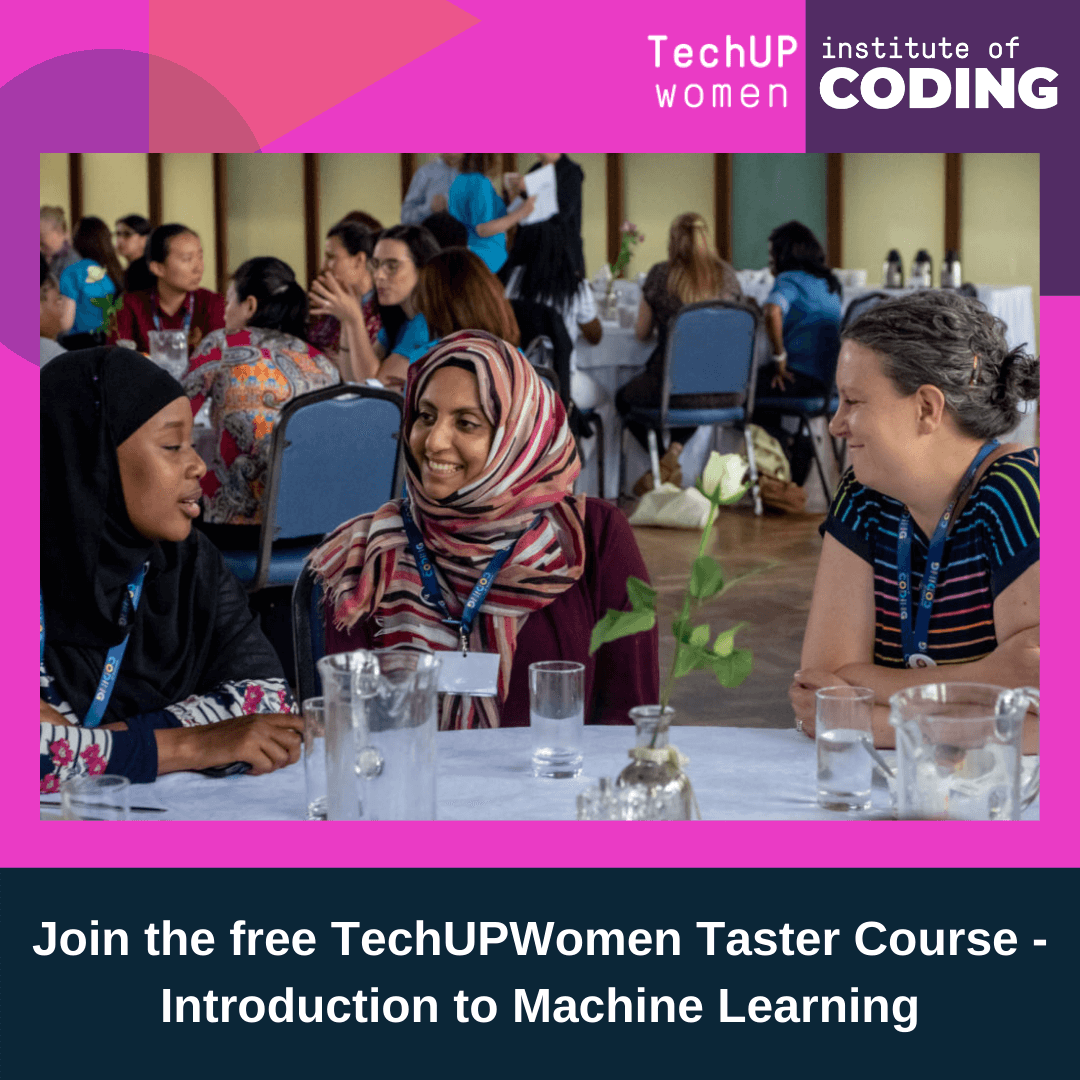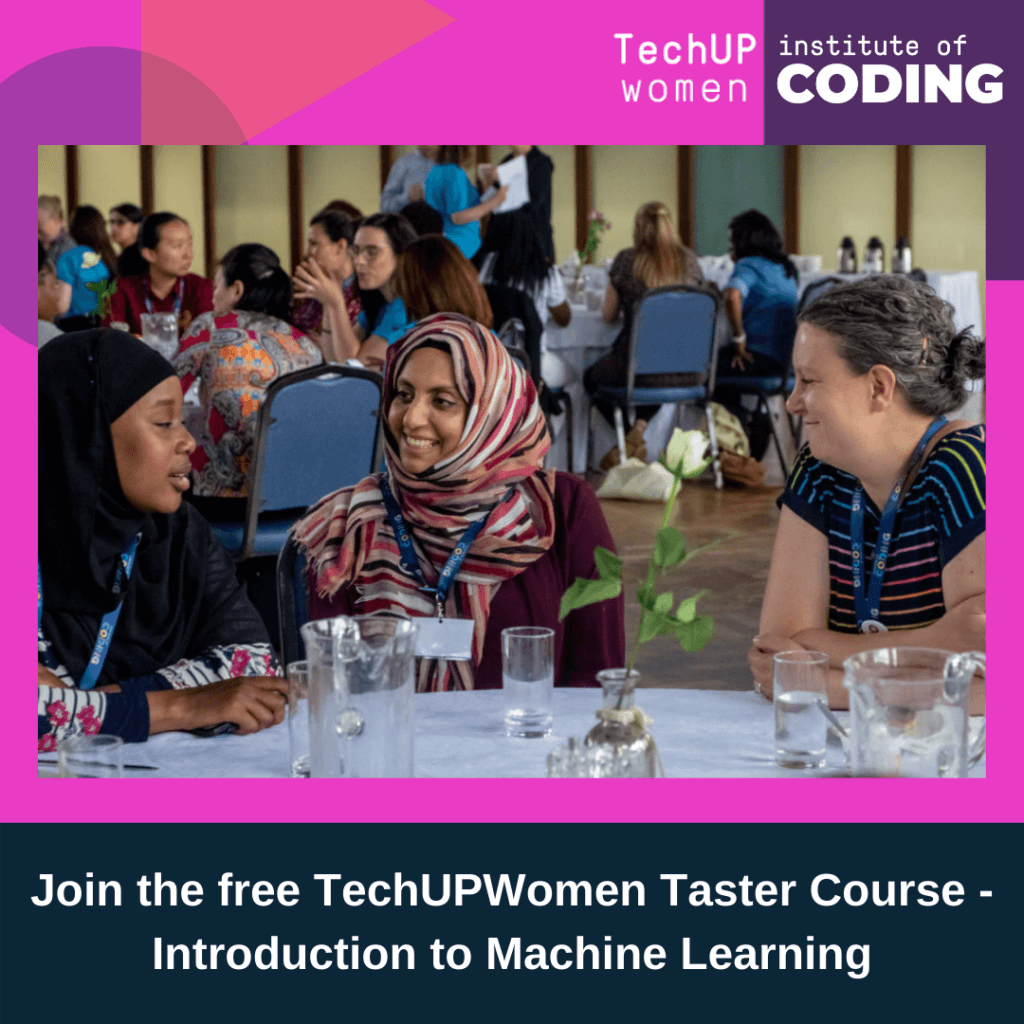 New free taster course
To continue their mission of helping more people to break down barriers and get into tech, TechUPWomen are offering a free, online taster course that will give people an introduction to Machine Learning.
Roundtable events coming soon with Industrial Master's for Artificial Intelligence (IMAI)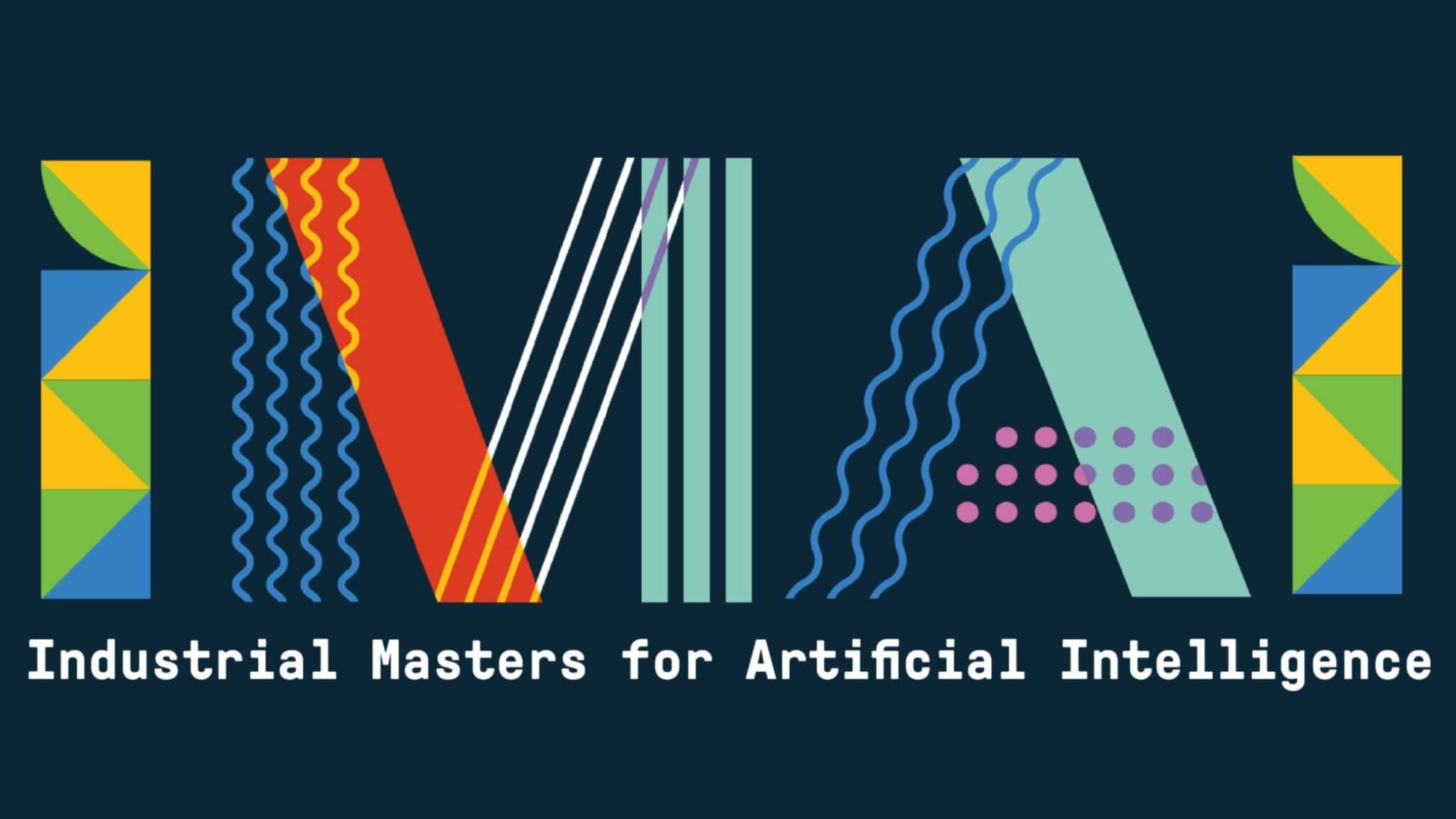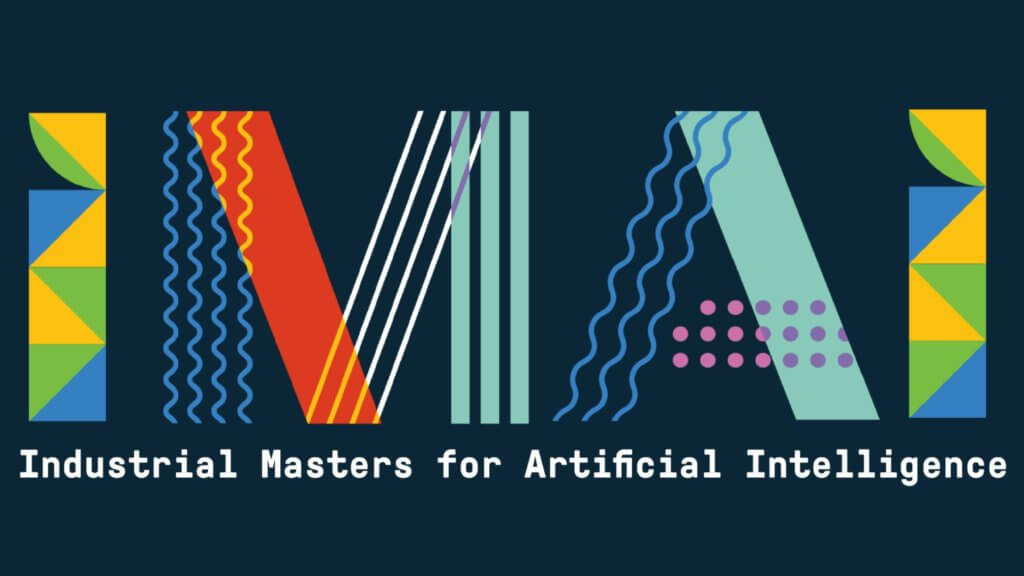 Since March 2020, the IMAI team have been running a series of roundtable events. Designed for businesses who have an interest in AI, they provide an insight from industry experts on popular topics. Last year they covered gaming, FinTech and cyber security.
The team is kicking off 2021 with a roundtable on Conversational AI today, followed by a roundtable on health called 'AI at the Point of Care' on 24th February 2021.
To sign-up to upcoming events, view our events page or follow them on Twitter – @IMAIProgramme.
Flexible learning can improve diversity and inclusion in higher education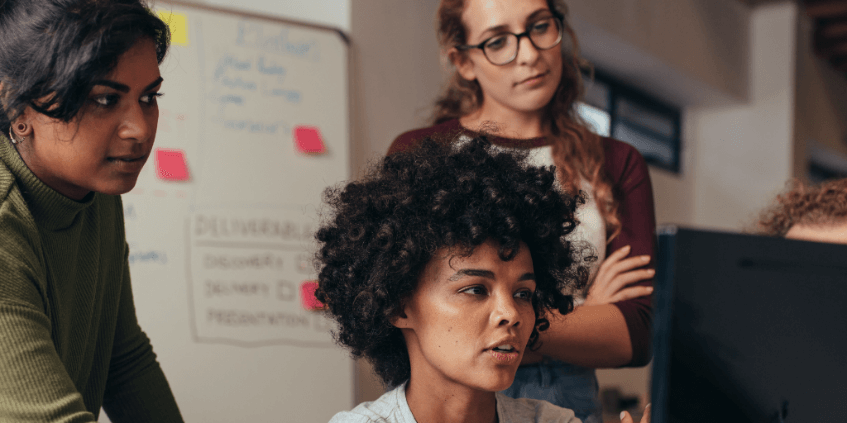 In a new blog for the Office for Students' website, the IoC highlights the need for flexible learning in order to improve diversity and inclusion in higher education. The blog also explores how the IoC and its partners are making digital education more accessible by developing new short/modular courses and regional initiatives, many of which are free and online, so that more people can find an education pathway to fit their interests and needs.
New Tech Hub from everywoman launches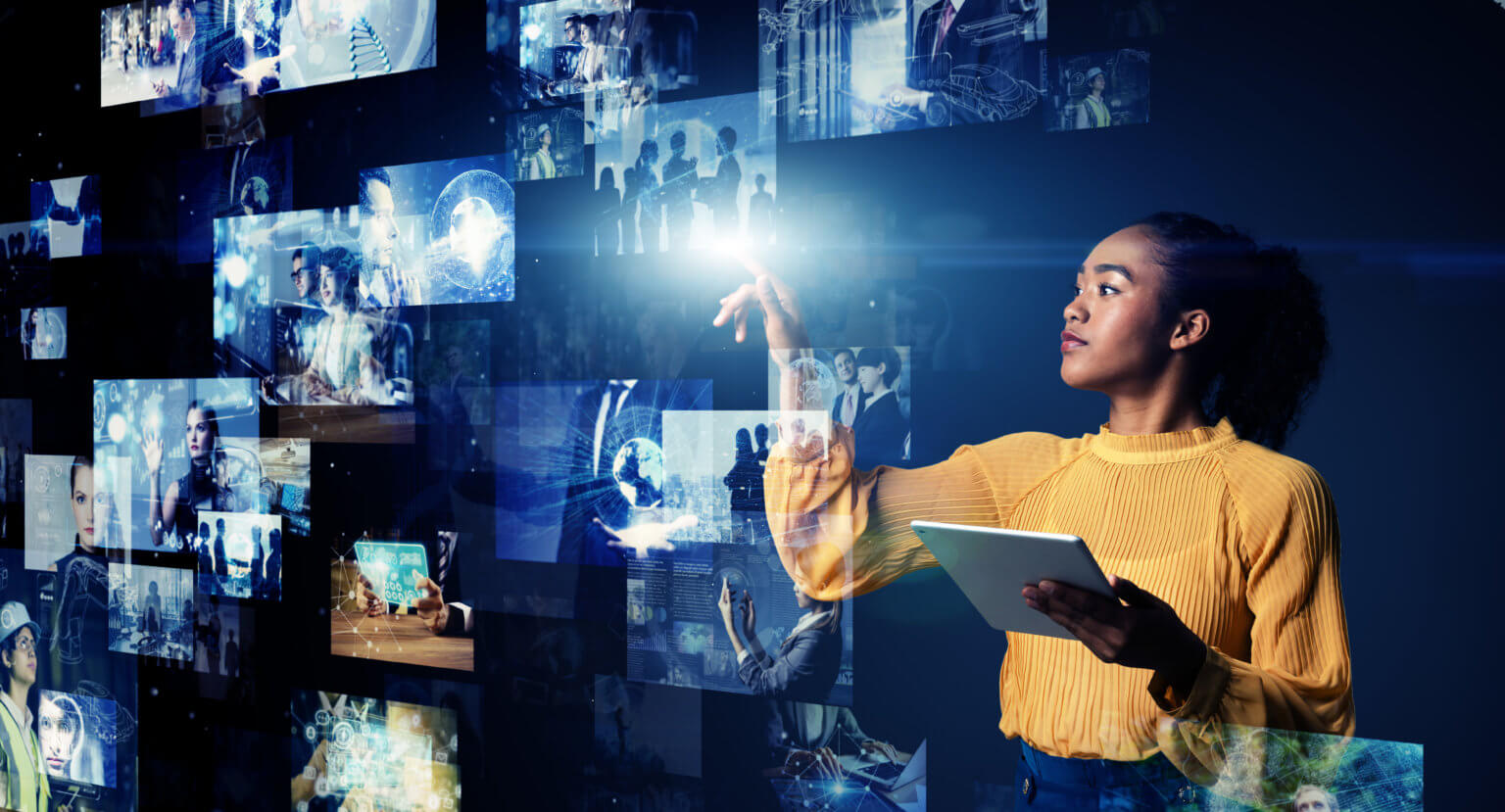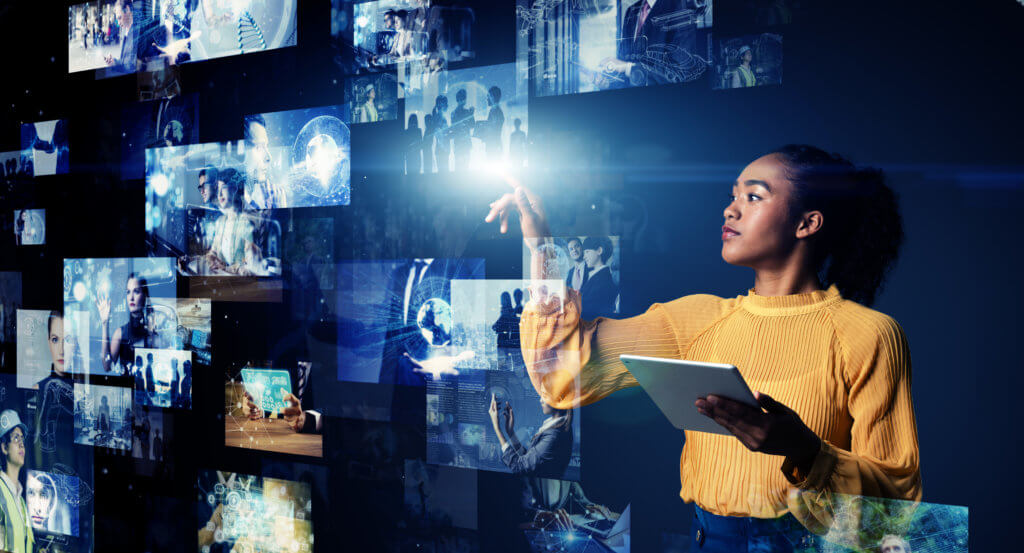 everywoman, a global platform for advancing women in business, has recently launched a new Tech Hub. The Tech Hub is an open-to-all online destination to support career growth for women in technology roles. This new platform allows members to connect with peers and role models, find mentors, attend training and access critical career development content. The online portal offers a blend of social networking, online events and a content portal that will enable women working in technology roles to supercharge their careers and get peer support.