<

/

OU digital experts showcase blockchain technology at IoC Conference

>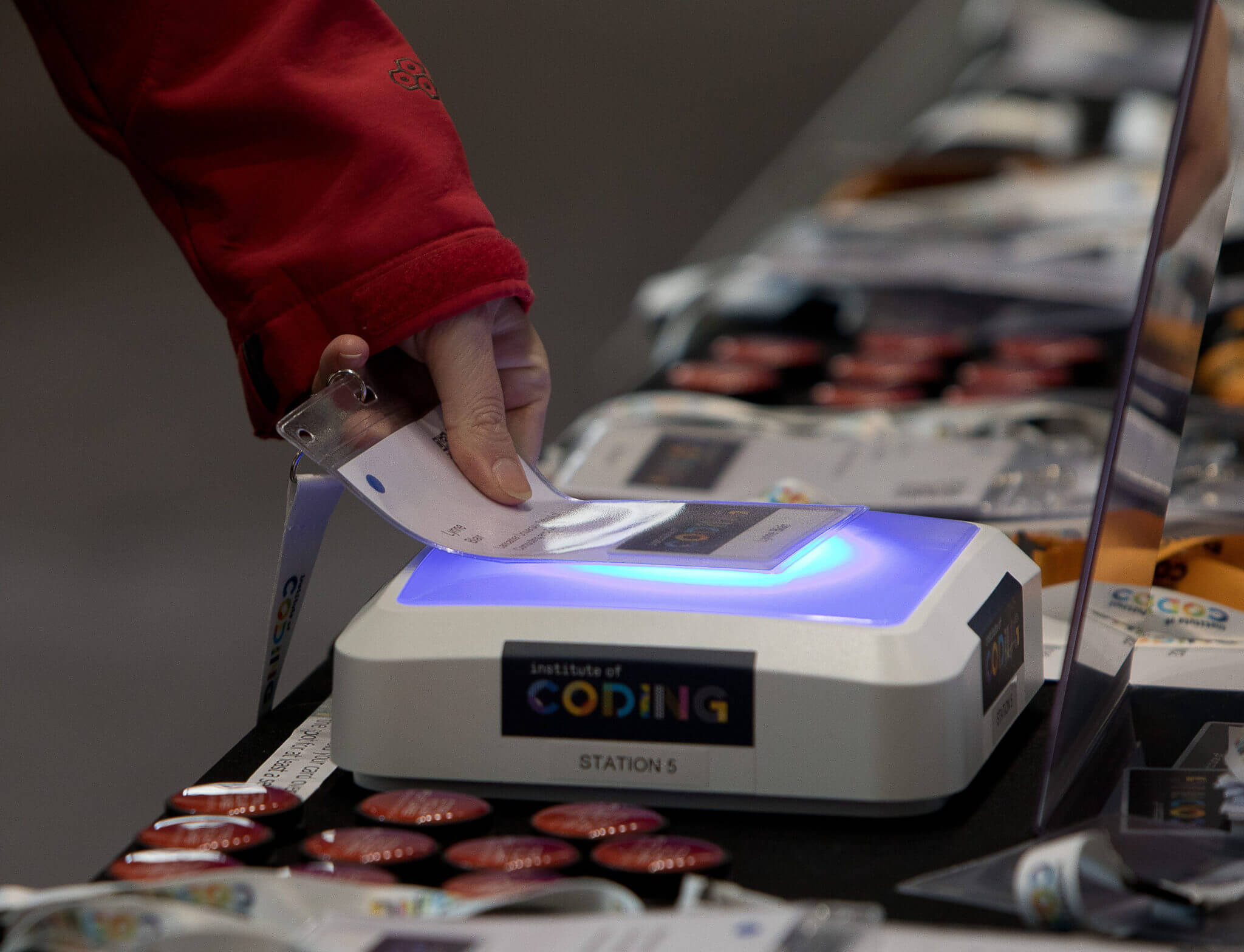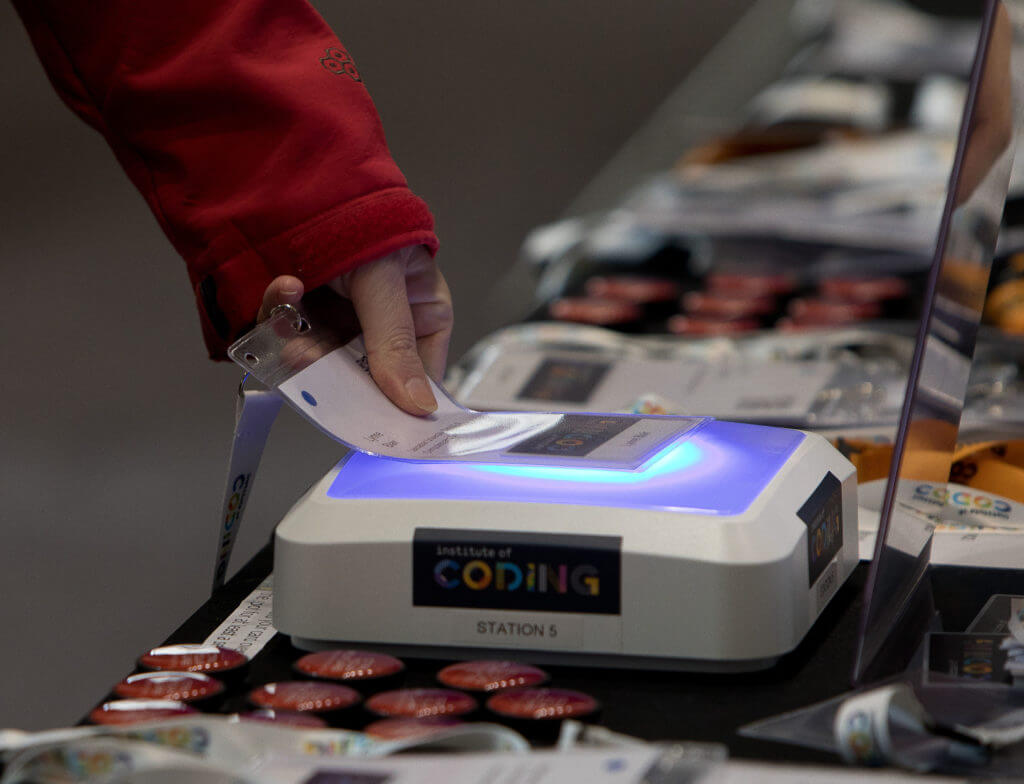 Tech experts from The Open University pilot blockchain-verified badges at this year's Institute of Coding (IoC) Conference.
The IoC, a coalition of universities and employers working together to respond to the UK's digital skills gap, hosted its second annual conference this week (24 – 25 February 2020).
Conference attendees were given delegate badges with blockchain technology to log their activities over the course of the two-day event as part of an OU pilot.
A major partner in the government-supported initiative, the OU is responsible for delivering the IoC's first theme: University Learners, which aims to influence computer science teaching in universities nationally.
Blockchain tried and tested
During the conference, people took part in a series of activities, such as visiting the OU booth, following the IoC on social media and attending the keynote presentation, to gain 'credit' in the form of a badge.
To collect a badge on completion of each activity, attendees swiped their delegate pass at the relevant station, a digital box which changes colour to reflect the individual has completed the activity.
The OU's IoC project lead, Professor John Domingue, comments:
"The blockchain-verified badges are an important element of the IoC toolbox and will aid the transformation of computing education. They are a form of micro accreditation which allows IoC partners to give credit for learning wherever and whenever it occurs.

"We have already issued badges across a range of IoC learning events as well as providing a fine-grained accreditation map for our new IoC Computing Accreditation Standard.

"Our use of blockchains for recording purposes will allow IoC badges to be verified easily and securely without loss of privacy."
The pilot uses an extended version of the Open Badge specification as the foundation for the device, which enables blockchain token-based verification of badges.
Open Badges are verifiable, portable digital files with embedded metadata about users' skills and achievements.
Next steps…
Professor Domingue, adds:
"The next phase of our work will involve experiments with mobile interfaces and data privacy. For example, a student wearing an activity tracker who visits the library will create a 'data footprint'. The data generated by the tracker could be incorporated into the student's personal learning record, as evidence of their learning experience."
The OU team plan to use the Solid data privacy ecosystem, developed by Sir Tim Berners Lee, to maintain student confidentiality. Using a Solid personal record learning store, students will own their data and control what data, if any, they share with institutions and employers. Depending on the success of these experiments, the first Solid e-portfolio could be available to learners by 2021.
The OU will also use the badging framework for computing degrees. This element builds upon the new Computing Accreditation Standard, which was designed by Dr David Bowers, of the OU's Computing and Communications School, and IBM.
If you'd like to know more about the IoC blockchain-verified badges or you're interested in issuing IoC badges for an event you're organising, please visit our website instituteofcoding.open.ac.uk/badges/
---
This news story has been cross posted from the Open University website. To view the original post, please click here.