<

/

Technocamps case study from IoC Wales: Sarah Clarke

>

Our partner, Swansea University from the IoC in Wales, has delivered Technocamps to many young people to increase engagement with STEM subjects. This post has been cross-posted from the Technocamps website. You can view the original post here.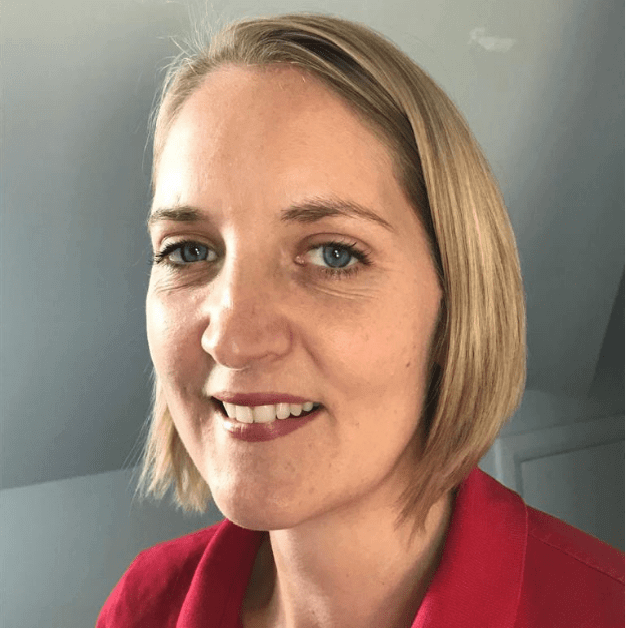 During Sarah's school years, she visited the computer room once a week and often let someone else do the work as she thought it was beyond her ability. Sarah is now a teaching assistant who works with pupils with autism. These pupils are often very smart and great with technology – something that Sarah felt she was not. She would sit in awe watching what they could do on the computers but not knowing if it was what they were meant to be doing or not!
During a visit to a careers fair with Year 11 pupils, Sarah came across Technocamps. Here, she heard all about the training we offer to pupils and teachers. Sarah thought it sounded exciting, but she found it difficult to support pupils in ICT and Computer Science classes with little knowledge herself.
When she heard about the CPD course that Technocamps were running for teachers to gain knowledge with a recognised qualification, she thought, "I'm a teaching assistant, surely this isn't for me?" but she gave it a go.
Sarah thought Luke, our Delivery Officer, was fantastic. He worked at a steady pace and was never impatient with being asked to repeat things for the students. Over the weeks, Sarah found that what once felt so out of her reach now made total sense. After a short period, she was able to apply what she'd learnt with the GCSE classes in school, and could even help the pupils when it came to writing programmes, Greenfoot and Scratch activities.
Sarah enjoyed the course so much that she started looking for the next challenge immediately. That's when she started our Degree Apprenticeship programme.
Sarah's new skills have had a major impact on her work. Particularly during this time of rapid need to embrace technology, she can support pupils and colleagues in adapting to this new way of working and is totally at ease with it. She also led a group of pupils in a national AI competition last year, where they won the Pupils Choice Award for their idea of Theo the Therapy Dog. It was a great life experience for Sarah and the pupils, having all learnt so much, and the prize money meant they can buy new technology to continue to develop skills with pupils across the school.
"The most challenging part of the course was starting, I feared I was going to look foolish, an imposter in a room full of intelligent and qualified teachers. I was totally wrong – yes there were others there who could run rings around me, but I was never made to feel like I should not be there. If you are considering it, I say go for it! You never know where it may lead. Coming across Technocamps has transformed my life."
View the Degree Apprenticeship Programme from Swansea University.