<

/

Meet Rafael – computing graduate, digital bootcamp attendee and work-ready employee

>

Rafael is from Cyprus – he moved to the UK to complete a degree in computing and is now studying a Master's in cyber security. Before attending one of our bootcamps, he worried he wasn't ready for work. Now he better understands the tech sector and has the tools to succeed.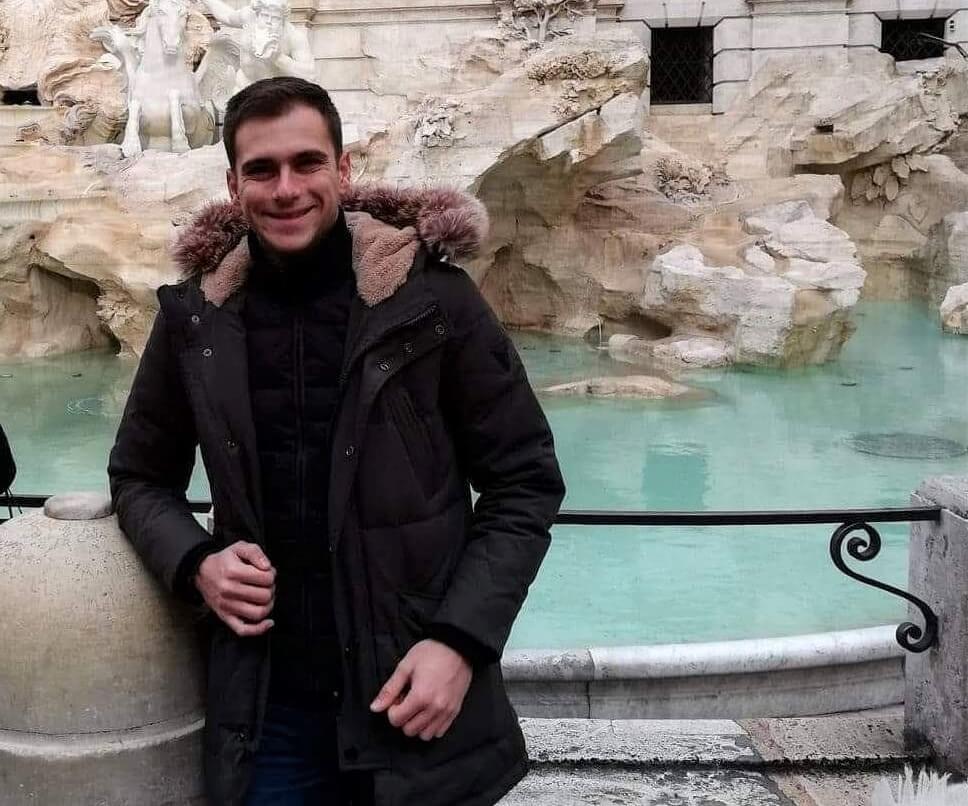 A great opportunity
To respond to the digital skills gap, the Institute of Coding (IoC) is helping learners prepare for their careers and hit the ground running in their first roles. 
When Rafael saw a LinkedIn post about the bootcamp at the University of Sunderland, which is one of the IoC's more than 33 partner universities, he instantly knew it was a great opportunity.
"I decided to attend the event to gather more knowledge about how the tech industry works and gain valuable experience that would help me outside of university."
Working on real-world projects
At many of our bootcamps, learners are set a project by a real-world company. At the bootcamp that Rafael attended, the project that he worked on helped him learn new skills in Python (a programming language), act as a project manager and discover how to work efficiently in a team.
Rafael told us, "the best bit of the bootcamp was to see my code and hard work create an amazing project for SURGE Digital, a prominent digital agency in the North East of England."
Like a number of IoC modules being delivered by Sunderland University, bootcamps typically bring in companies to speak to learners and set challenges like those that learners could encounter in the workplace. In this bootcamp, students were challenged by a specialist digital agency, CARGO, to solve an online jigsaw puzzle in two teams, with Rafael using his project management skills to liaise between the teams.
Ready for the real world
In most cases, learners leave with a new set of skills and a better understanding of how companies operate. The opportunity to work on a real project is invaluable and helps learners prepare for life after university.
After the bootcamp, Rafael was particularly pleased to be offered a job at DXC Technology as a junior DevOps engineer. He credits the bootcamp for his successful interview – "It gave me the confidence to go into the interview with courage, and it was really the boost I needed to get the job.
"The project is so amazing and words can't describe how much it helped me. I'm sure it will help a lot of people in my position, when they live in the university bubble and don't know how the outside world works."
By giving students like Rafael the chance go on a bootcamp, the IoC and its partners are creating industry-ready graduates and building a new digital workforce.  
To learn more about upcoming IoC events, please visit our events page.
To read more about Sunderland's digital bootcamps, check out our case study.