<

/

Why upskilling is important

>

Upskilling is the process of learning new skills and can be beneficial for both individuals and organisations. The Office for National Statistics recently reported that official vacancies in the UK were at a record high of 1.2m making it clear that organisations are finding it harder than ever to fill roles. With experts predicting that by 2024 there will be a shortfall of four million highly skilled workers, there's currently not enough highly skilled workers to be able to fill these roles.
How do you upskill?
There are many ways you can upskill, from listening to a podcast, reading a book, or attending an event. There are even many courses you can take from the comfort of your home. We have a variety of options available on our course catalogue – from 2-week short courses and Skills Bootcamps to 2-year Master's programmes. Many of our courses are even free for those who meet the eligibility criteria.
Why upskilling could be beneficial for you
There's many reasons why upskilling can be beneficial, from helping with promotions, increasing salaries and maybe even just to boost your confidence in new and different areas. Here's some of our top reasons for upskilling:
Enhance your career prospects
In 2019, employers across England, Northern Ireland and Wales reported that 24% of vacancies were due to a lack of the required skills, qualifications or experience among applicants. By upskilling, it means you could learn new skills and apply for new roles. It could even lead to a new career, one which you may not have had the right skills for previously.
The Chair of Social Mobility Commission has also previously found that 1 in 4 of the UK's low-paid workers will never escape low pay – a problem due largely to low skill levels. So, by upskilling, it might also mean that you could apply to higher paying roles or promotions, that you couldn't apply to previously.
To give yourself a competitive advantage
Learning new skills to remain competitive has been voted the most important way workers can future-proof themselves against workforce disruptions, such as automation; surveys show nearly 40% of workers fear their job will become obsolete in the next five years.
Upskilling or re-skilling can also give you a competitive advantage when it comes to applying for a new role or promotion, as this can set you apart from other applicants. It also shows companies your willingness to adapt and to keep learning, even if the skill learnt itself isn't directly relevant.
To keep up with changing technology and digitisation
Technology is forever changing the way we all do our jobs and our daily life, especially with rapid digitalisation. This was further increased by the pandemic, forcing the majority of us to remotely work and communicate and work via digital methods.
Digital skills are now required in at least 82% of online advertised openings across the UK and in PWC's latest survey, 26% said their employer is automating or enhancing work through technology. This shows the ever-growing need for individuals to learn digital skills and to stay current with technological changes via upskilling. There's also great salary benefits from learning digital skills as overall, roles requiring digital skills pay 29% (£8,300 per annum) over those roles that do not (£37,000 p.a. vs £28,700 p.a.).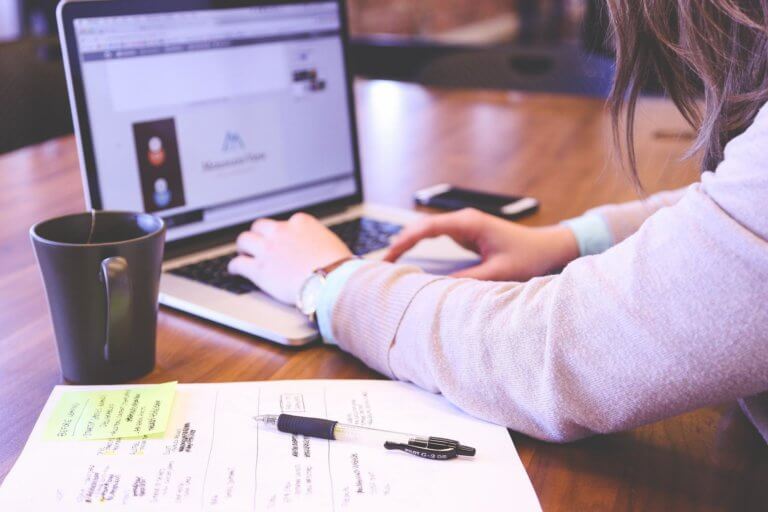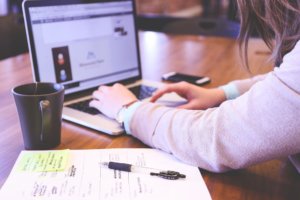 Upskilling or re-skilling with the Institute of Coding
The Institute of Coding (IoC) is a collaborative national consortium of industry, educators and outreach providers that are working together to respond to the UK's digital skills gap through the delivery of employer-led digital skills education. Through this collaborative approach, IoC partners have created more than 150 new courses that have engaged 900,000 diverse learners to date.
Whether you are new to digital, expanding your skills or are a manager upskilling your team, we've worked with top employers to design training that matches your needs. Explore our industry-inspired taster sessions, degrees, short courses, and more. We offer courses that are online, in person or a blend of the two, so you can keep learning to suit wherever you are in your life or career.