<

/

FutureLearn's The Future of Learning Report shows global trends in education

>
In 2020, Institute of Coding (IoC) partner FutureLearn commissioned YouGov to undertake a global study to explore the future of learning. This study included survey research and qualitative interviews with 15 experts in the fields of education, technology, and innovation. The results of this study have been compiled in The Future of Learning Report, which explores what and why people are learning online, the impact of COVID-19, as well as the opportunities and challenges related to the future of education. Learn more and download the full report here.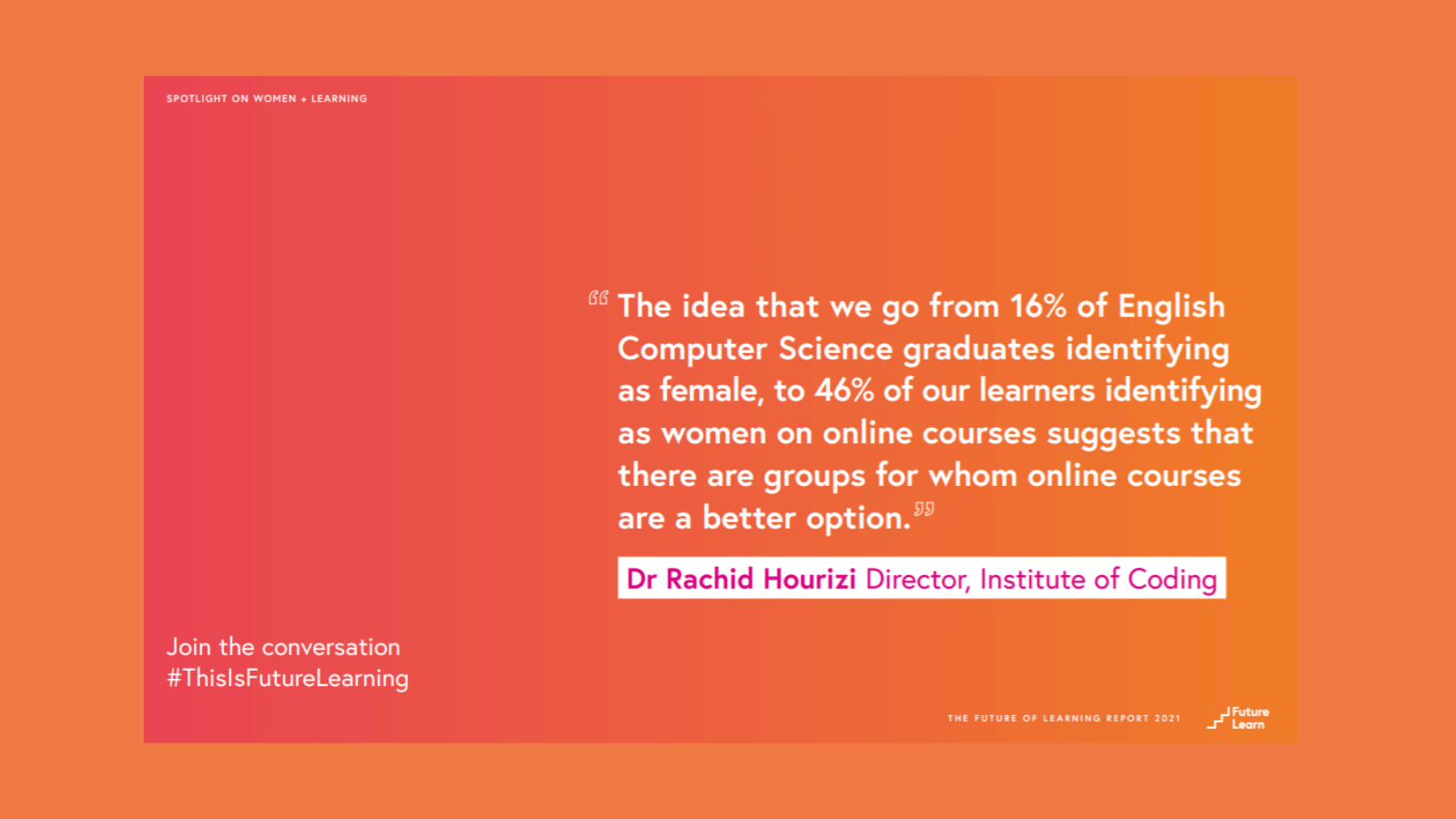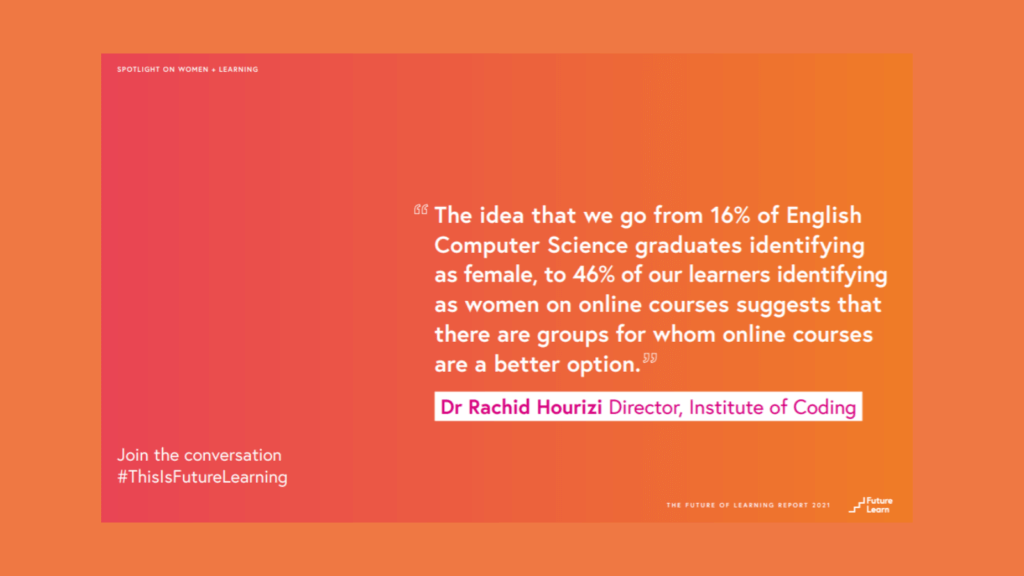 The IoC's Director, Dr Rachid Hourizi, was one of the experts interviewed for the report. In his comments, Rachid highlights the success that the IoC has had in improving diversity on our online digital skills courses, emphasising that the IoC has found that flexible, modular delivery is more accessible for a larger and more diverse group of people. To date, the IoC has enrolled more than 800,000 learners with a 2,400% increase in the last year alone, showing the growing appetite for accessible online courses. You can read more about the benefits of flexible learning in a recent blog from Rachid.
In addition to a larger volume of learners interested in online learning, the IoC is also seeing improved diversity on our partners' short, online courses. For example, the Digital Skills for the Workplace course collection, which was developed by the IoC, FutureLearn and the University of Leeds, is proving attractive to a wide variety of participants, including:
women (48.5 per cent of learners are women)
people outside of the traditional university age cohort (more than half of surveyed learners are over the age of 25)
people who are looking for work or are at different points in their career (19 per cent of surveyed learners are unemployed or looking for work and 48 per cent are working full-time, part-time or are self-employed)
These numbers demonstrate that flexible online courses are attractive to more diverse groups of people, and this is supported by The Future of Learning Report, where 62% of women identified being able to learn at your own pace and individually tailor lessons as a key benefit of online learning. The Report also found that, in the UK, 47% of women agreed that online learning allows for more diversity and inclusion in the education sector and there was a strong level of agreement from all respondents across the three countries surveyed that online learning allows more diversity and inclusion.


To learn more about online courses offered by our partners, view our course catalogue.