<

/

Tech trailblazer honoured by University of Bath

>

This blog has been cross-posted from the University of Bath website – https://www.bath.ac.uk, see original article here.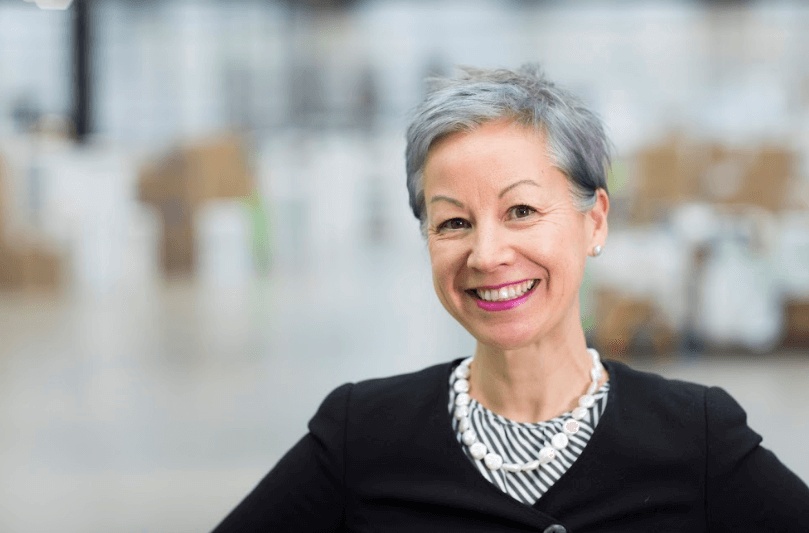 Tech pioneer, lifelong diversity advocate and co-Chair of the Institute of Coding, Jacqueline de Rojas CBE, has been awarded an honorary Doctorate of Engineering at the University of Bath's winter graduation celebrations.
Jacqueline received the accolade at the University's first fully online graduation ceremony on December 2.
Over a stellar career, Jacqueline has held prominent leadership positions in industry, guided national organisations through periods of fundamental disruption and advised government on the scale and importance of digital transformation. She is the president of techUK, the nation's leading technology membership organisation, and sits on the boards of Rightmove, Costain and FDM group.
Among her many accolades, she was named the Most Influential Woman in I.T. by Computer Weekly in 2015 and inducted into their hall of fame in 2018. She has also been named one of Europe's inspiring 50 female role models, and was recognised at the Asian Women of Achievement Awards in 2019. Jacqueline was appointed Commander of the Most Excellent Order of the British Empire (CBE) for Services to International Trade in Technology in the Queen's New Year Honours list 2018.
As co-Chair of the Institute of Coding, she continues to work to get more people, particularly from underrepresented groups, into digital skills training and careers. The Institute of Coding is led from the University of Bath and is national consortium of educators, employers and outreach organisations committed to developing new courses and activities that will help a larger and more diverse group of learners into digital careers. To date, it has helped hundreds of thousands of new learners train in digital skills.
Dr Rachid Hourizi, Director of the Institute of Coding, gave the oration for Jacqueline's honorary degree conferment and said: "Jacqueline has had a huge impact on the UK's digital life and those who work to support it. It is, therefore, entirely appropriate that Jacqueline receives an honorary degree at the University's first fully online award ceremony.
"Throughout a career marked by personal achievement and social impact, Jacqueline has made a point of focusing on and encouraging us to ask the question 'Where are the others', using her platform to remind us of the need to constantly ask why diversity and inclusion remain challenges rather than a given."
As a champion for diversity and inclusion, Jacqueline published a Women in Tech Manifesto for techUK in 2014, works with the The Youth Group to improve the odds for young people and is a tech ambassador for Girlguiding and has promoted their ground-breaking STEM badges in 2018 to inspire girls and young women into tech. Jacqueline also advises the Founder's Forum AccelerateHer, which addresses the underrepresentation of women in tech.
In her acceptance speech Jacqueline congratulated the graduating students and urged them to seize opportunities to embrace differences to look outwards instead of inwards.
Jacqueline de Rojas CBE said: "Diversity matters more than before because, in a world that has become digital by default overnight, we must ensure that all of our voices are at the table when designing, implementing and testing technology, otherwise we are in danger of creating a world that does not work for everyone.
"I encourage you to use every opportunity to be inclusive. Take that moment when someone doesn't look like you, eat like you, work like you or think like you to embrace difference. Look outwards, not inwards and create better outcomes and more inclusive choices. If your actions create a legacy to inspire others to dream more, learn more, do more and become more, then you have played your part."