<

/

Why We Need More Women Role Models in Tech

>

By Lottie L'amour, Creative and LGBTQIAP Speaker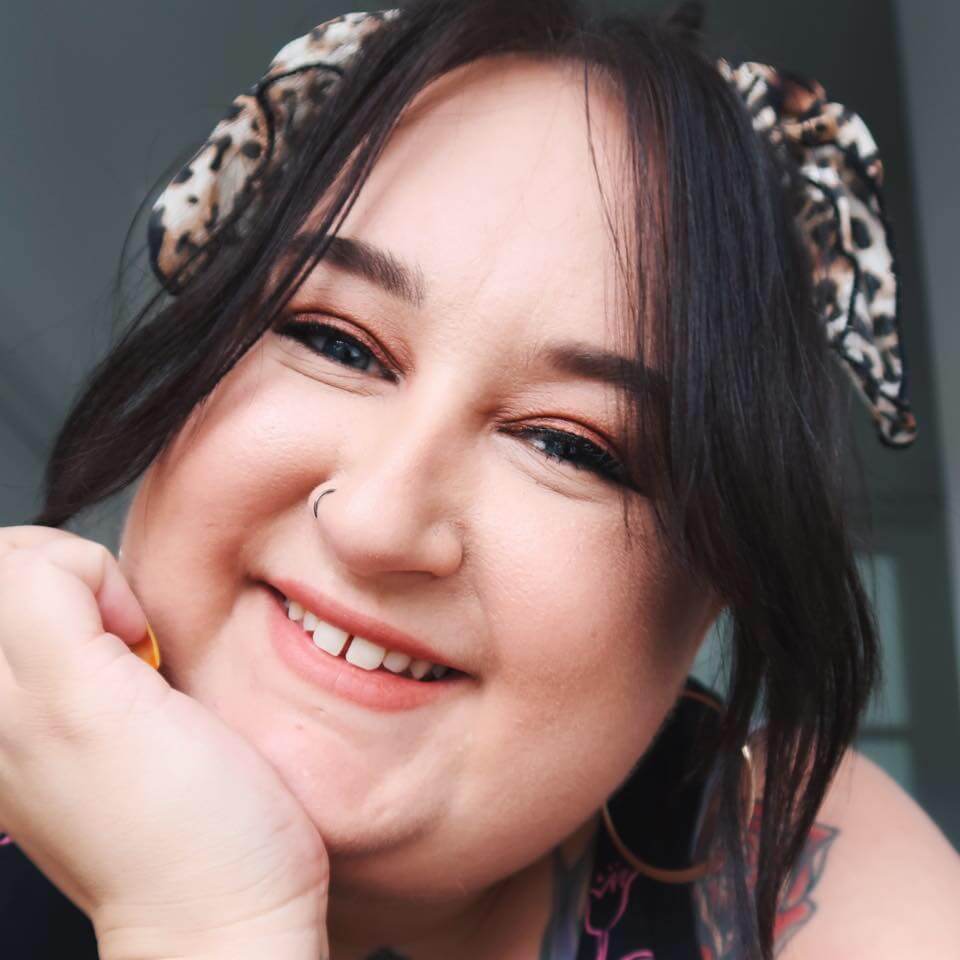 "I hoped that, once I had grown up, I'd find myself in a world where women were at the forefront of tech – I wanted to see a Stephanie Jobs, not a Steve Jobs."
Technology is in my blood. As a child, I dreamt about owning my own website, about making a difference in the world and about owning so many lipsticks that I could wear a different shade each day and never get bored (true story).
Whenever I spoke out loud about these dreams, the lipstick one always seemed to be the most attainable to any adult I spoke to. Computers were firmly in the "things for boys" pool and every online article or course featured photos of men. Every role model in digital was male. Where were all the talented women making their mark? So naturally, being the miniature rebel I was, I decided to break my way into that world.
I remember getting my first MySpace page and frantically teaching myself extremely basic HTML to make my page bright pink. Not only was it the first time that coding seemed accessible to me, a ridiculously girly girl with an aptitude for tech, but it also felt like an act of rebellion. So, I gritted my teeth through every eye roll I got from the 'tech-y boys' when I asked for help on how to embed a video into my code. I brushed off every scoff I got about my ultra-pink, ultra-girly online persona. I hoped that, once I'd grown up, I'd find myself in a world where women were at the forefront of tech – I wanted to see a Stephanie Jobs, not a Steve Jobs.
Now that I'm the grand old age of 33, I own and maintain my own website, I have several social media accounts and I work for the world's fastest growing social media app, teaching and supporting the next generation of internet stars (and I've not yet achieved my lipstick dream, but we move). Now, I'm no Stephanie Jobs, but I am so proud of the strong women in the forefront of tech these days.
But if we truly ask ourselves, have the eye rolls stopped? Have the scoffs really decreased? Just like the experiences I'd faced, there are still barriers the younger generation are facing when pursuing tech education and careers, and the lack of female role models really doesn't help.
While more female leaders in digital are gradually emerging, there still aren't many that reflect the talent out there. This is why it's essential to continue showcasing the opportunities available to young women in tech and create a fresh diverse industry for generations to come! It won't happen overnight, but we'll get there if we keep on providing new approaches, like the Institute of Coding's CTRL Your Future campaign.
Granted, the world of tech is now a lot more accessible to women than it was when I was a teen, thanks to incredible women who are blazing trails in industries like science, technology, gaming and online journalism. I see more and more women bossing it and achieving things that I only saw examples of men achieving. Who didn't cry looking at that photo of Dr Katie Bouman's gleeful face as the first photo of a black hole was rendering on her screen?! But, as illustrated by ongoing sexist scandals in digital like #Gamergate, there's so much more work to be done to support young women who have dreams of a career in tech.
We're not asking for much – just mutual respect, a fair wage, safer working environments, more women role models and a level playing field. We have the talent and the skills, and we're going to keep achieving. Yet the challenge doesn't only lie in women breaking the glass ceiling – it also falls on those at the top to remove it.
We've proved time and time again that we can smash through whatever obstacles lie in wait. I know my younger self would be proud of us fighting for more, but the fight doesn't start with us. It starts with everyone. Girls can't do this alone – so what are you going to do to help?
---
Lottie L'amour has partnered with the Institute of Coding on their CTRL Your Future campaign to encourage more women and diverse groups of young people into digital careers through higher education.
For more information on how you can choose your own pathway and reboot the system, click here.