<

/

#TechUPWomen, We Meet Again!

>

On a beautiful sunny weekend in September, our #TechUPWomen family came together once again for our second residential. This time we were based at Edge Hill University, learning on-campus at their Tech Hub and spending our evening in the beautiful city of Liverpool.

This weekend focused on the tech industry, and we kicked off on Saturday with a careers fair attended by our industry partners! Our #TechUPWomen got to meet and chat with current industry professionals from BCS Women, BJSS, Ivanti, Mastek, MSP and ROQ, as well as learning about the postgraduate study options available at our four partner universities.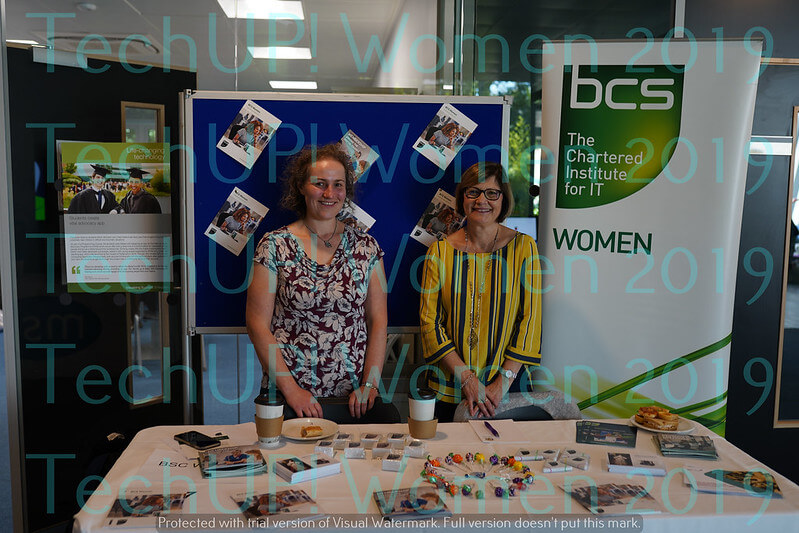 Two of our partner companies, Mastek and ROQ, held introductory talks for our participants to get a more in-depth understanding of what it's like working for their companies, and to showcase the careers available.
After this, we moved to our welcome sessions, where we received introductions to the University from Pro-Vice-Chancellor Lynda Brady and Head of Computer Science Professor Nik Bessis. This was followed by a presentation from Professor Alexandra Cristea (Durham University) on the evaluation we're doing of the TechUPWomen programme, as well as the demographics represented by our participants.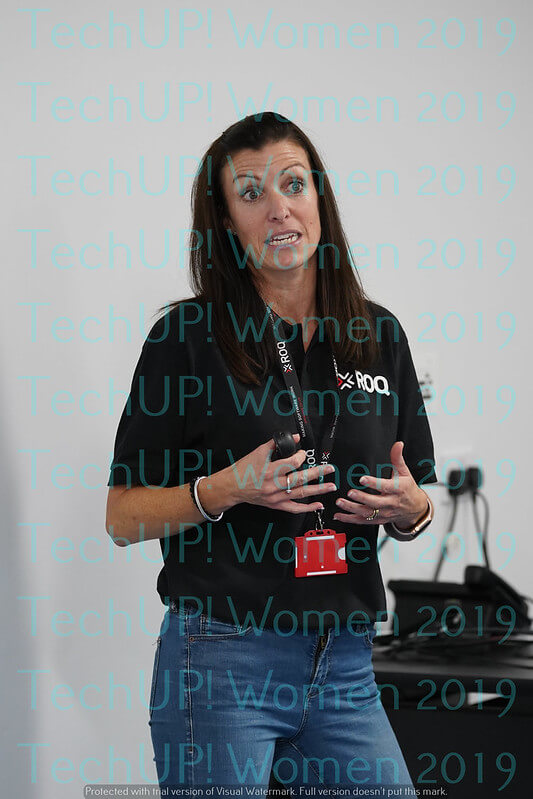 Then it was time for our first speaker sessions. First, we heard from Martin Mannion (Ivanti) about cybersecurity, IT infrastructure, and the process of building new software products. Then, George MacKay-Shore (BJSS) gave us an introduction to the variety of roles available in the tech industry, and also told us about his experience in the gaming sector.
This was followed by a Q&A session with both Martin and George, where our TechUPWomen were able to ask questions about what it's like to work in the tech industry in the UK in 2019.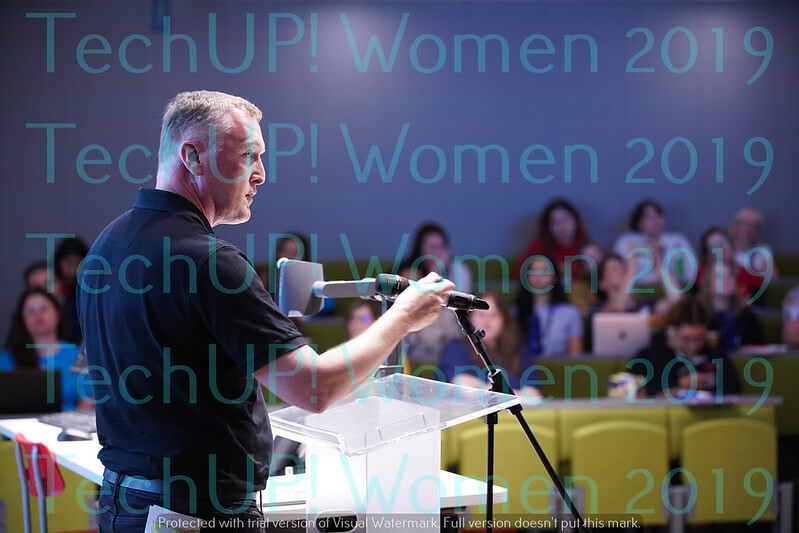 After a quick break, it was time for our breakout sessions. Our TechUPWomen could choose between sessions on Ethical Hacking – presented by Dr Mohammed Al-Khalidi – or Big Data – with Dr Yannis Korkontzelos.
Then, we headed back to Liverpool for our evening at the beautiful Titanic Hotel. This featured a breath-taking performance by poet Sophia Thakur, who even wrote a new piece inspired by our incredible #TechUPWomen! The night continued with performances from The Plain Folk where we danced, networked and enjoyed each other's company.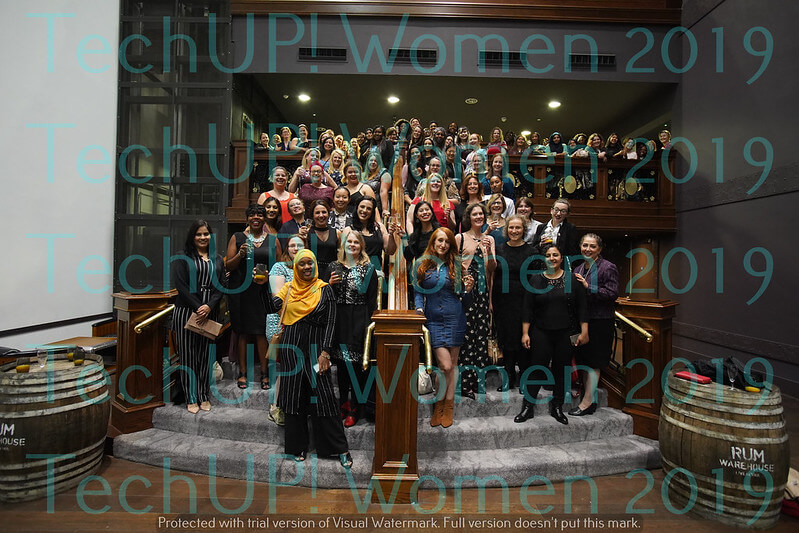 We were up bright and early on Sunday, enjoying breakfast together, before heading to the University campus for the day's sessions. First we heard from Kristina McGuirk, founder of KComms Group, who shared her expertise on personal branding and how to communicate your brand through your work. This was followed by an interactive session, where we divided into our regional groups to develop and present our personal brands to each other and receive valuable feedback to help us improve our presentations.
Then it was over to Vimla Appadoo, Service Designer at Digital Bridge, who spoke to us about the importance of work-life balance and shared her tips and strategies for maintaining good self-care whilst developing your career.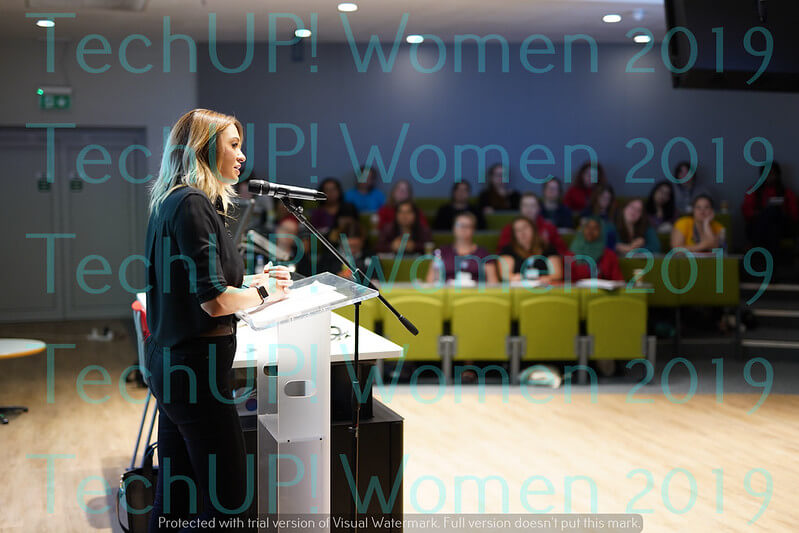 We rounded up the event with farewells from Professor Sue Black and Professor Alexandra Cristea, and wished the participants well with the upcoming Term 2 content. Then it was time for pizza and goodbyes as we headed home to our respective cities.
Just like our Durham residential, the atmosphere was incredible and it was a delight to see our #TechUPWomen and hear about the progress they've done since the last time we met. We've grown in confidence, grown friendships, and even grown in number after one of our participants, Edna, welcomed her daughter into the world one month before the residential.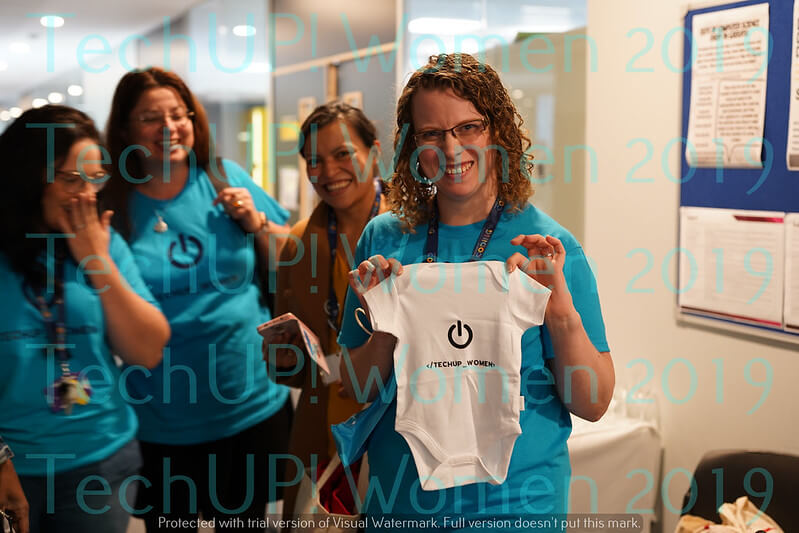 We're now looking forward to Term 2, and to our third residential in York on 2-3rd November.
We are #TechUPWomen. And we are thriving!
---
This blog post has been cross posted from the TechUP website. Visit the original post here.