<

/

IoC in Wales Degree Apprenticeship student shortlisted for success!

>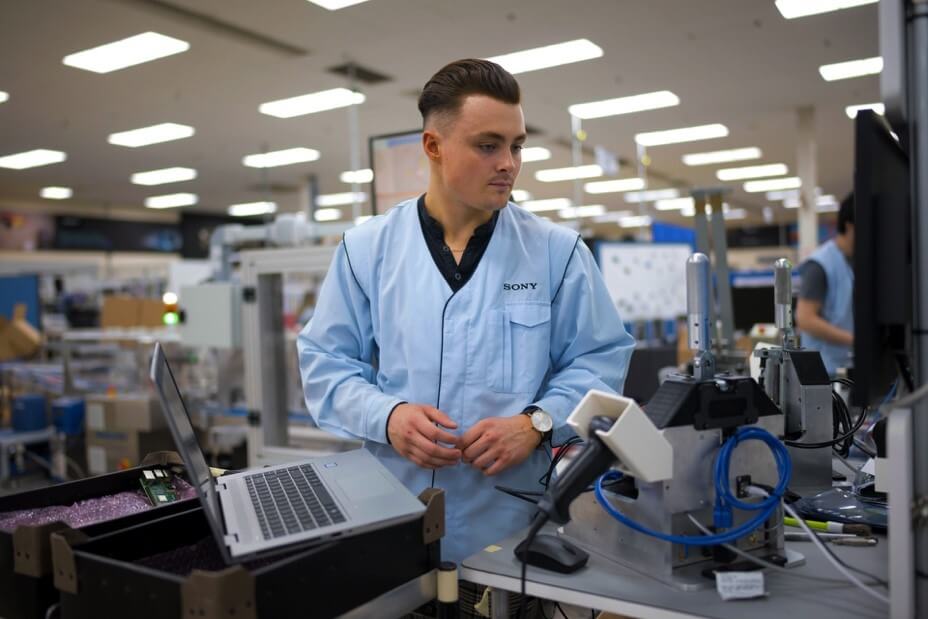 We are proud to be celebrating with Max Rochefort-Shugar, a second-year student on the BSc (Hons) Applied Software Engineering Degree Apprenticeship programme at Swansea University. Max has been nominated by his company SONY for a Welsh "Apprentice of the Year" award with Make UK[i]
Having been nominated in the summer, Max was long-listed for interview in September, and successfully made it onto the short-list. He will now be attending the Awards Dinner in November at the Voco St David's hotel in Cardiff with the hope of bringing home the prize.
Max joined SONY in 2017 on an Apprenticeship scheme. "For me, the main appeal of an apprenticeship was the opportunity to study towards a qualification in a subject that I have a genuine interest in and then reinforce my knowledge by applying it in a professional environment." Having progressed now onto the Applied Software Engineering Degree Apprenticeship at Swansea University, its Director Dr Liam O'Reilly notes, "We are proud of Max's achievements reflected in this well-deserved nomination, and happy to be playing a part in facilitating his apprenticeship journey."
Our Applied Software Engineering Degree Apprenticeship Programme combines traditional academic learning in a University environment with work-based projects, which allows Max to apply his newly acquired academic knowledge within his specific job roles in Sony. This innovative programme allows the students to "earn and learn", to remain in full-time employment whilst earning a BSc (Hons) degree which contextualises their academic learning in their work-place environment.
Professor Faron Moller, Head of the Institute of Coding (IoC) in Wales said: "As a flagship activity of the IoC in Wales, the Applied Software Engineering Degree Apprenticeship programme at Swansea University is once again proving its strengths in developing the digital skills base within regional companies throughout South Wales."
We wish Max well on the award night and are delighted that he is has been shortlisted in recognition of his achievements to date.
Edit on 7 November 2019 – Max attended the 2019 Make UK Manufacturing Awards in Cardiff, and was awarded the Apprentice of the Year Award.
---
This post was contributed by our IoC in Wales partner, Swansea University.
[i] www.makeuk.org/news-and-events/awards-and-competitions/manufacturing-awards.