<

/

Tips from our experts: five ways you can increase your confidence and boost your success

>

What do you get when you cross two skilled BBC presenters with a room full of people from the tech sector? 40+ people that improved their confidence and presentation skills in one afternoon.

On 10 June, the Institute of Coding (IoC) was pleased to host a workshop as part of London Tech Week on the topic of building personal confidence. Led by Louisa Preston, a BBC presenter, and Luisa Baldini, a former BBC News correspondent, this workshop passed along the tips and tricks they learned during their combined 40 years of experience broadcasting live that enable people to communicate well and "own" their moments in front of an audience.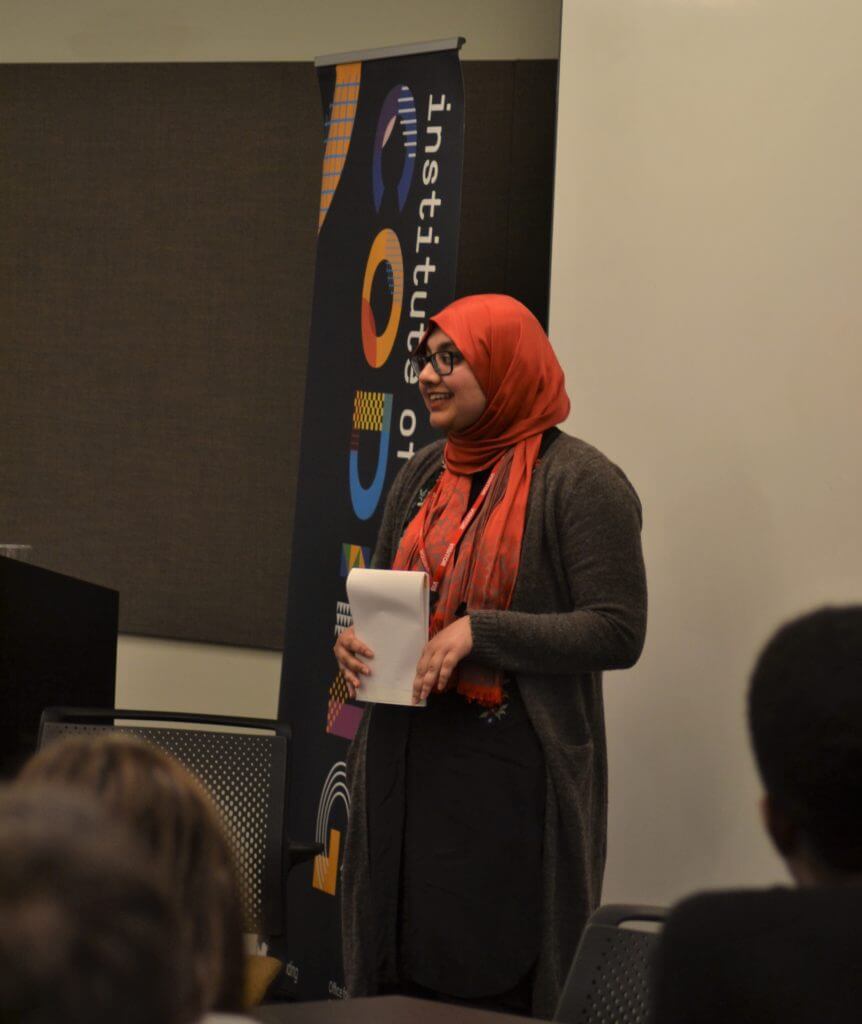 If you weren't able to attend the workshop, here are Louisa and Luisa's top five tips for presenting to an audience in a meeting or interview setting:
1. Tell a great story. This means that you shouldn't rely too heavily on facts and figures when you are communicating. People want a personal narrative that interests them. And, while you are at it…
2. Have a beginning, middle and an end. When you are interacting with people in a business setting, you should make sure you have an appropriate starting point (like "nice to meet you") and are comfortable introducing yourself and talking about your role. Make sure to practice talking about what you and your company do (or what you are learning or hope to accomplish if you are a student), and always close the conversation with a leave behind. This could be a piece of information that you want your audience to remember about you, a request or a question. For example, if you are a student, you may say: "May I contact you to discuss the role further when I graduate next summer?"
3. Bring yourself to the party. It can be difficult to stand out in the crowded tech sector, so don't be afraid to show your personality. This can be done in a variety of ways that are office appropriate. For example, include a short personal story ("I used this new app we are pitching to purchase the jacket I'm wearing"), the way you dress or your presentation style (think bright colours or lots of graphics).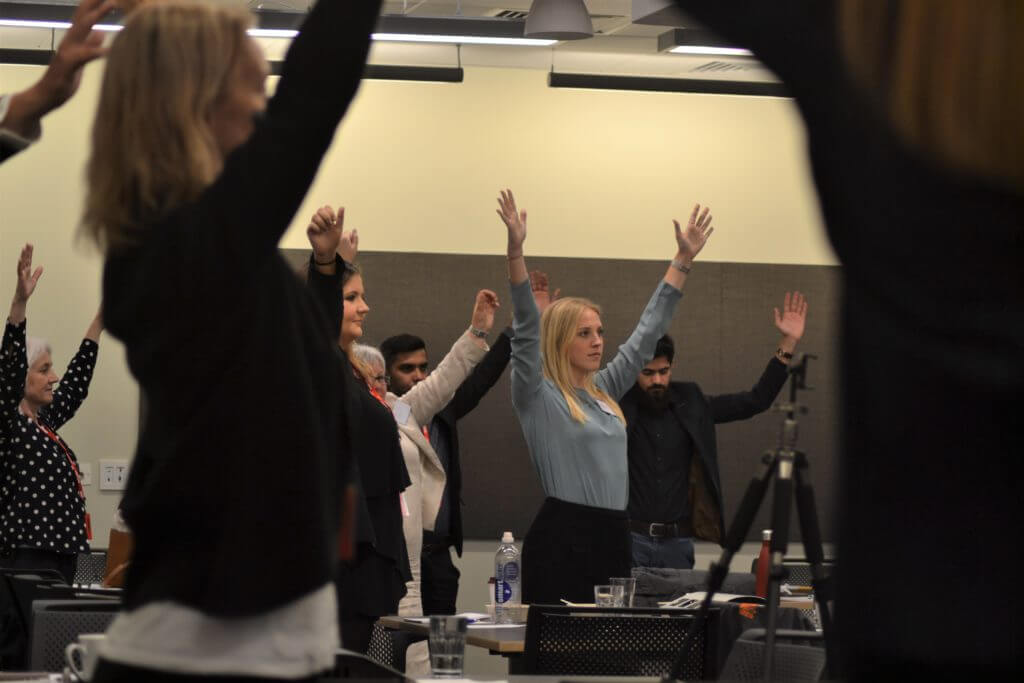 4. Practise your power pose and watch your body language. When you have a moment in private, experiment with different standing positions and see what feels comfortable and looks professional. Try out different power poses in the mirror to prepare yourself in advance of the meeting or presentation. Be aware that people do notice your body language, so make sure that you don't slouch, fidget or lean out. While you are at it, give a good, firm handshake when you enter the room and make eye contact.
5. Visualise success. Preparation is important regardless of the situation. Whether it is a job interview, pitch meeting or important internal presentation, you need to think about your audience and imagine how they will react to the information you are providing and, importantly, how you are providing it.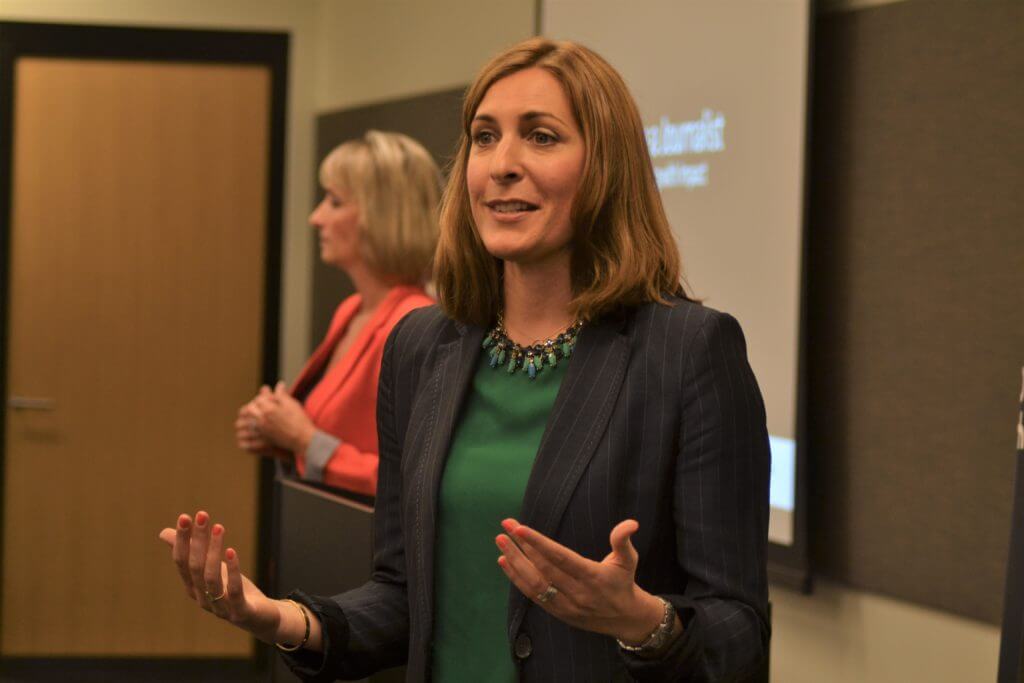 Why is the IoC hosting events like this?
The IoC is one of the largest national collaborations of industry, government, educators and outreach providers working together to respond to the UK's digital skills gap. As part of that work, we have been looking at the factors that may influence whether a person pursues education and a career in technology.
Through our partners' research, we have seen that a common barrier for people working or considering working in technology is a lack of confidence. Through workshops like this, we are helping people build their soft skills, like communicating and presenting, in an effort to encourage more people to engage in digital careers.
As part of our work to respond to the digital skills gap in the UK, the IoC is committed to increasing diversity both in higher education and in the workplace. Only 17% of people working in technology are female. Confidence is often a reason women and other underrepresented groups don't feel empowered to pursue education or careers in technology. This event is just one way we're trying to make a difference.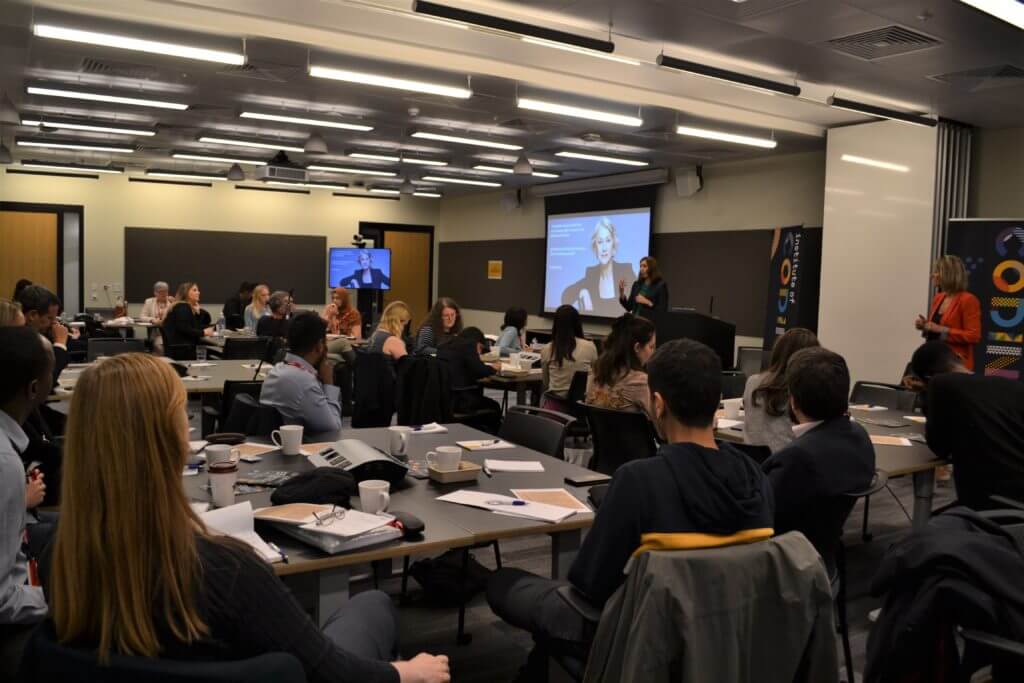 View more photos from this event on the Institute of Coding Flickr.