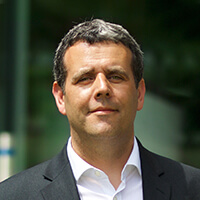 Rachid Hourizi
IoC Director
IoC
Before joining academia Rachid worked in the financial domain in France, Switzerland and the USA. His role at the university has seen him lead the teaching of coding, digital skills and entrepreneurship for undergraduate and postgraduate levels. Rachid is delighted to be part of the Institute of Coding, bringing together industry, educators and learners to respond to the digital skills shortage.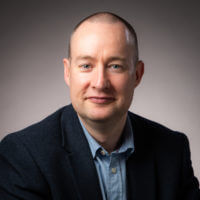 Mark Elliott
Business Development Manager
IoC
Mark works on developing relationships between the IoC and new partners to help inform the teaching of digital skills in universities. He has extensive experience in business development and management in international education and assessment, and has lived and worked in wide variety of countries.
Alicia McEwan
Executive Officer
IoC
Alicia is the Executive Officer to the IoC Director and works closely with the IoC Central Team to support the management of the Institute's portfolio of relationships and the project delivery. She has extensive experience in project management, corporate administration and stakeholder engagement across a range of projects and disciplines.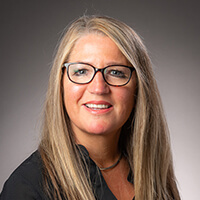 Lesley McKay
IoC Coordinator
IoC
As one of the Institute Coordinators, Lesley McKay is responsible for providing administrative support and for the ongoing development of the Institute of Coding (IoC).  Lesley has worked with the University of Bath for four years as a Senior Administrator where she has provided project administration across a wide range of projects.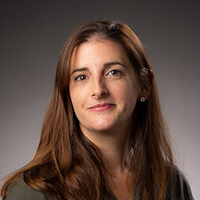 Ruth Newell
Marketing & Communications Manager
IoC
Based at the University of Bath, Ruth heads up marketing and communications for the IoC. Working closely with the Director and colleagues across the Institute to ensure the IoC brand is consistently managed and showcases what the IoC is trying to achieve. Ruth has worked in marketing for over 20 years with experience in launching new products and brands across a number of sectors.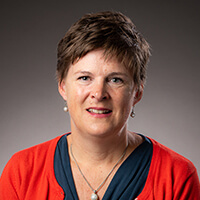 Lucy Norris
IoC Coordinator
IoC
Lucy Norris works three days a week as one of two IoC Coordinators and is responsible for providing administrative support and project management. She is responsible for supporting the Diversity & Inclusion Advisory Board and the IoC Delivery Board. Lucy has many years' experience in administration, event management and project management in a variety of sectors.
Jairo Rojas
Business Development Manager
IoC
Jairo has over 30 years' experience developing technology companies, focused on extending sales through direct and indirect channels at national and international levels. Many of the companies he's worked with at executive levels have made him aware of the difficulties of finding the right blend of digitally skilled employees. He's delighted to become part of the IoC to bring together industry, educators and a diversity of learners to respond to the digital skills shortage.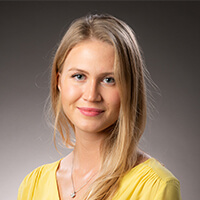 Taisy Salvidge
Finance Coordinator
IoC
Taisy coordinates the IoC grant fund finances across the consortium, providing management accounting and monthly reports to ensure the project runs to budget. In addition, she also supports the Institute's Finance Advisory Board. Prior to joining the IoC team, Taisy worked in the University of Bath's Finance & Procurement department, and in a financial support role, in Surrey, before that.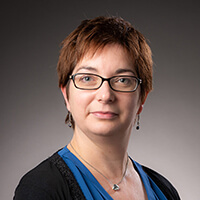 Caron Staley
Institute Manager
IoC
Caron leads a team of operational specialists in the IoC Central Team, based at the University of Bath. Caron works closely with the Director and colleagues across the Institute to effectively manage the Institute's portfolio of relationships, ensuring the project is delivered on time and to an exemplary standard. She has extensive experience in supporting research teams, projects and networks across a range of disciplines.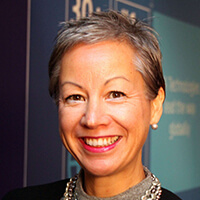 Jacqueline de Rojas CBE
President of tech UK, IoC Co Chair
President@techUK | President@digileaders | Co-Chair@Institute of Coding Non-Exec: Rightmove plc | CostainGroup plc | AO World plc
Jacqueline holds many positions, including President of techUK and Co-Chair of the Institute of Coding's Governance Board. She is also a member of the government's Post-18 Education Review and a Business Advisor & Mentor at Merryck. She has a strong passion for diversity & inclusion, and supports this via advisory positions at Accelerate-Her and the Girlguiding Association. She is listed in the 50LeadingLights for kindness in leadership by Women of the Future and acknowledged in Grant Thornton's Faces of a Vibrant Economy. Jacqueline was awarded the CBE in Queen's New Year Honours 2018 for services to International Trade in Technology.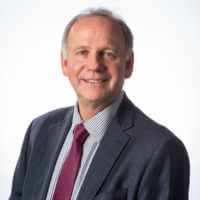 Professor Bernie Morley
Deputy Vice-Chancellor and Provost
University of Bath
Bernie is Deputy Vice-Chancellor and Provost at the University of Bath, with responsibility for strategic and operational planning. He has over 30 years' experience in Higher Education, including at the University of California, San Francisco, Oxford and Imperial College. Bernie believes in the transformative power of education and the need to inspire learners to embrace the opportunities of our digital world. He is delighted to co-chair the Governance Board and to work with HE, industry and outreach organisations on this important project.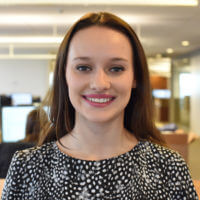 Holly Brazier
Degree Apprentice
Goldman Sachs
As a Degree Apprentice studying Digital and Technology Solutions at Queen Mary's University London whilst working at Goldman Sachs, Holly is thrilled to have this opportunity with the Institute of Coding. She is hopeful that talking about her experiences as a Degree Apprentice and the benefits it has will enable us to encourage more young people into paths such as these.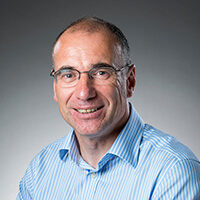 Professor Nick Brook
Dean of Science
University of Bath
Nick spent sixteen years at Bristol University, including four as Head of School before moving to UCL to become Dean. He became Dean of Science at Bath in 2016. He was at the DESY laboratory, whilst on ZEUS, for 3 years. At CERN, he was computing project leader for the LHCb experiment. Nick has published in excess of 550 papers.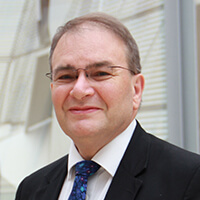 Raymond Farmer
Academic Dean
Coventry University
Ray entered academia after working in software development. He has worked extensively with industry in consultancy and training, have led Knowledge Transfer Projects, and co-authored texts on object-oriented software development. He is committed to driving pedagogic innovation to enhance student experience and student outcomes. He see's the Institute of Coding as an essential initiative for the future of the UK.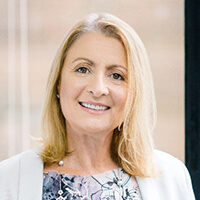 Sheila Flavell
COO
FDM Group
Sheila has 30 years' of experience working in the IT sector and is passionate about enhancing diversity in the workplace.  She is thrilled to be involved in the development of the Institute of Coding's strategic initiatives which are aligned with her own values.  As a woman in tech, Sheila understands the challenges women face and also the opportunities a career in tech can provide.
Josie Fraser
Executive Dean
Open University
Josie joined the Open University in March 2017. Josie started her academic career as a neurobiologist with interests in animal behaviour and treatments for neurological and psychiatric disorders. Josie's focus shifted towards teaching and making a difference to a wide range of students from varied backgrounds, developed as senior lecturer and associate dean at the University of Bradford. She has championed team-based learning as a teaching style on the national and international stage. In previous roles, and now at the Open University, Josie promotes initiatives to broaden access to STEM subjects for under-represented groups, and continues her long-standing interest in technology-enhanced learning.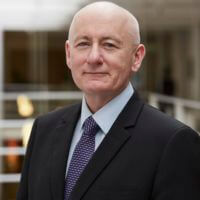 Professor Andy Gibson
Pro-Vice-Chancellor, Faculty of Science and Engineering
Manchester Metropolitan University
As Pro-Vice-Chancellor of Science and Engineering at Manchester Metropolitan University, Andy oversees everything the Faculty does towards making coding accessible to all. He is passionate about the difference technology can make to all of our lives. His research is in high power circuits for radar systems and prior to his current role, he was head of the School of Mechanical, Aerospace and Civil Engineering at the University of Manchester.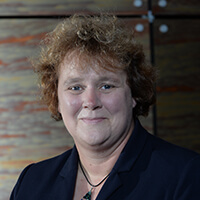 Professor Sarah Hainsworth, FREng
Pro-Vice-Chancellor and Executive Dean of the School of Engineering and Applied Science
Aston University
Sarah is a Professor of Materials and Forensic Engineering,  a Fellow of the Royal Academy of Engineering (FREng) and a Principal Fellow of the Higher Education Academy (PFHEA).  She has had a number of leadership roles in HE.  Sarah is passionate about Diversity and Inclusion in Engineering and encouraging young people into STEM careers. Aston leads Theme 2: the digital workforce.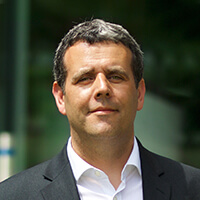 Rachid Hourizi
IoC Director
University of Bath
Before joining academia Rachid worked in the financial domain in France, Switzerland and the USA. His role at the university has seen him lead the teaching of coding, digital skills and entrepreneurship for undergraduate and postgraduate levels. He is delighted to be part of the Institute of Coding, bringing together industry, educators and learners to respond to the digital skills shortage.
Vikram Singh Kainth
Student
Aston University
Studying Computer Science alongside units of Mathematics at the university of Aston, Vikram has great skills in programming and team projects management. His skills have lead him to develop start-ups and pursue his course in more detail where he has attained commendations for his work. He's proud to be part of this project which has brought him closer to many people and allowed him to help in the future he's going into.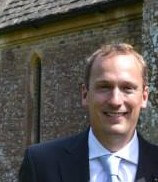 Adam Lambert
Access and Participation Officer
Office for Students
In his current role at the OfS, Adam is responsible for leading on work to enhance HE access, progression and successful graduate outcomes, particularly for students from disadvantaged backgrounds. The Institute of Coding can make an important contribution in this area. Prior to the OfS he worked at Oxford Brookes University where he was responsible for heading up their FE partnerships and overseeing programmes of outreach events.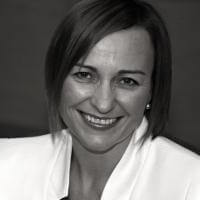 Nicola Turner
Head of Sector Practice
Office for Students
Nicola is responsible for graduate outcomes, equality of opportunity and the industrial strategy at the OfS. She has particular expertise on degree apprenticeships and produced the Shadbolt review into the employability of Computer Sciences graduates. Previously a Director at Aston University in Birmingham, her experience includes employability, employer engagement, regional growth and social mobility. In 2015, Nicola received an MBE for services to graduate employability and Higher Education.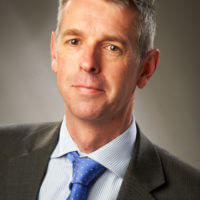 Martin Williams
Director of Finance
University of Bath
Martin joined the University of Bath in 2007. In 2017, Martin was appointed as Director of Finance, responsible for the University's financial strategy and operations. Martin graduated from Cardiff University in 1987 with a BSc (Econ) in Politics. He completed the Chartered Institute of Management Accounting examinations in 1990. Martin has a wide range of financial and management experience in Higher Education, manufacturing and distribution companies. As Finance Director of the Lead Institution, Martin also oversees the management and distribution of IoC funds across the Consortium.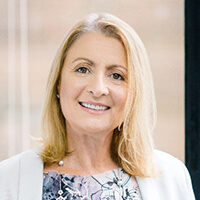 Sheila Flavell
COO
FDM Group
Sheila has 30 years' of experience working in the IT sector and is passionate about enhancing diversity in the workplace.  She is thrilled to be involved in the development of the Institute of Coding's strategic initiatives which are aligned with her own values.  As a woman in tech, Sheila understands the challenges women face and also the opportunities a career in tech can provide.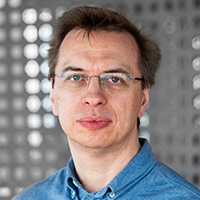 Phil Beevers
Engineering Director
Google
Phil oversees 23 Site-Reliability-Engineering teams in London working on Google's Ads, Mobile and Cloud services. He joined Google in 2014, initially working on reliability and scalability of Google App Engine. Before joining Google, Phil spent 17 years working as Chief Architect at Fidessa, where he designed and built databases and middleware technology. Phil holds a BA in Mathematics from Oxford University.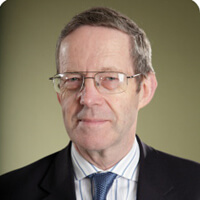 Mike Cherry, OBE
National Chairman
Federation of Small Business
Prior to his current role as the National Chairman of the Federation of Small Businesses, Mike led FSB's campaigning and policy work as National Policy Director. For more than 40 years Mike has worked in the timber and manufacturing industry. His successful family business, W.H. Mason & Son Ltd, provides supplies for the brewing industry and promotional and giftware products.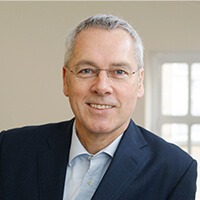 Julian David
CEO
techUK
Julian David is the CEO of techUK. He was appointed as the director general of Intellect in March 2012 and led its transformation to techUK in November 2013. Julian leads techUK's 60 strong team in representing 900 member companies comprising multi-nationals and more than 500 SMEs to ensure that the digital tech industry is at the heart of a modern society and economy in Britain.  He is a member of the government and industry Cyber Growth Partnership and Digital Economy Council.  He is also currently serving as the Deputy President for National Trade Associations on the Executive Board of DIGITALEUROPE.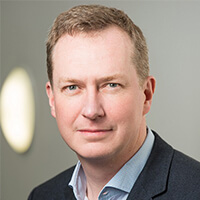 Scott Gardner
Chief Executive UK & Ireland
Cisco
Scot Gardner is Chief Executive of Cisco in the UK & Ireland. In his role he leads Cisco's engagement with customers, partners, government and industry and is an advocate for helping the UK become a more digital nation. Prior to joining Cisco in 1997, Scot spent a number of years in the oil & gas industry, consultancy and technology start-ups.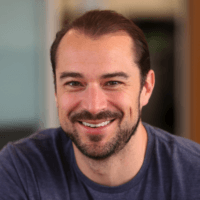 Jackson Hull
Chief Operating and Technology Officer
GoCompare
Jackson has many years' experience working at the leading edge of technology and software development. He is a mentor and investor, advising start-up companies in London and San Francisco. Previously he was CTO at Student.com, he co-founded Chatterfly, a mobile start-up, which was acquired by San Francisco-based Plum District, the leading daily deal company for mums in the USA. Jackson has a degree in Mechanical and Material Science Engineering from the University of California, Davis, and a Masters in Information Systems from the University of California, Berkeley, both awarded with honours.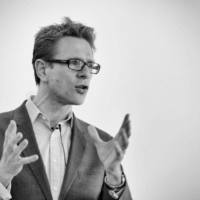 Anthony Impey MBE
Founder, Optimity Chair, Skills Policy Board, Federation of Small Businesses
Optimity
Anthony's career has been spent in tech start-ups. As Founder of Optimity, he has built it into a leading wireless internet provider. Before this, he started Touchbase Networks, worked for WellInvested in Silicon Valley and founded not-for-profit organisations TechCity Stars and Tech-Up Nation. As Chair of the Skills Policy Board at Federation of Small Business, he brings start-up and entrepreneurial expertise to the IoC.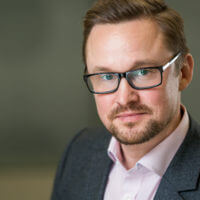 Gavin Jackson
Managing Director UK & Ireland
Amazon Web Services
Gavin is the Managing Director of Amazon Web Services, UK & Ireland, and is responsible for driving the teams and strategies that are helping customers and partners to power the UK and Irish digital economy, through Cloud Computing. Gavin has more than 19 years' experience working in some of the most prominent technology companies of our time. He spent 10 years in various leadership positions at EMC, and was the EMEA Vice President and General Manager of Cloud Services at VMware before joining Amazon Web Services. Gavin is a mentor to a number of start-up companies and an avid supporter of diversity in technology. Gavin is on the boards of CBI, the Institute of Coding, the Department for Digital, Culture, Media and Sport's Digital Skills Council and the technology leadership chapter of The Prince's Trust. He was voted Cloud Leader of the year and is listed as one of the most influential leaders in technology by Computer Weekly. Gavin is an alumni of Cranfield Business School and IMD School of Management, and Harvard Business School.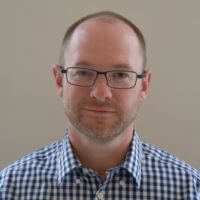 David Jones
Chief Digital Officer
Swire
David is the Chief Digital Officer of John Swire & Sons - a privately owned conglomerate with significant assets across UK, Europe, the US and Asia. His role is to lead the global technology agenda across the Swire group of companies for core IT through the digitisation of existing and new business models. David joined Swire in September 2018 having previous held a number of technology roles in BP, including CIO of Castrol and more recently, Digital CIO across BP's Global B2C and B2B Downstream businesses.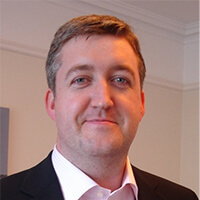 Derek Joyce
Managing Director
J.P. Morgan
Derek has spent his career designing and building technology solutions for JPMorgan's investment bank. His current role focuses on using that experience to shape their global technology talent strategy. JP Morgan think that great software engineering will be critical to all industries in the future and are passionate about building expertise and a great talent pipeline for it here in the UK.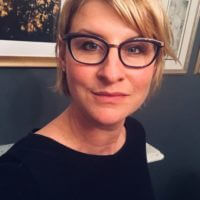 Charlotte Light
Controller of System Delivery
Channel 4
Most recently working with boards and executive teams, Charlotte's career has been spent working across multiple industries bringing clarity and direction to technology decision-making to help organisations drive growth and efficiency through the most effective use of IT. Passionate about diversity and inspiring the next generation, the Institute of Coding is a great opportunity to participate in helping educators address the needs of industry.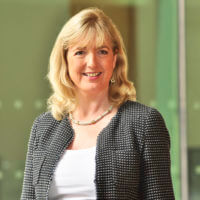 Julie Mercer
Global Industry Lead, Education
Deloitte
Julie works at all levels of the education system in the UK and internationally, transforming education to support young people achieve their potential and governments and business develop and access the skills needed for the economy. Passionate about how education transforms lives, through the IoC she is particularly focused on encouraging more young women to pursue a career in the digital economy.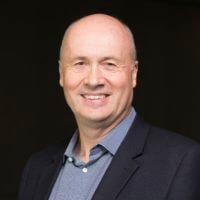 Craig Walker
Vice President and Global CIO
Shell Downstream
Graduating in Chemical Engineering in 1981, Craig joined Shell IT in London. He had overseas assignments in Colombia, Dubai, Saudi Arabia, South Africa and the USA. He also spent five years with KPMG Consulting. Craig has a passion for people; he seeks to help people exceed their believed potential and enjoy a life of learning and developing. He is honoured to be an IoC member.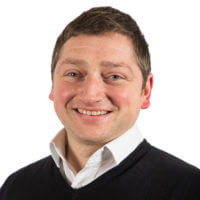 Stephen Warwick
Vice President - Cloud Integration, Head of R&D UK
IBM
Stephen is a multinational executive with scale-up and corporate experience. He leads the IBM Hybrid Cloud Integration portfolio, heading the strategy and delivery of integrated capabilities across multiple public and private cloud platforms that are essential to the world's banking, healthcare, automotive, retail and public sector markets. Stephen is also Site Executive at IBM Hursley, one of the corporation's worldwide strategic software development locations, and leader for IBM's R&D across ten UK based software labs.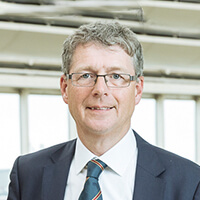 Howard Watson
BT Group's Chief Technology and Information Officer
BT
Howard joined BT in 2011, with 30 years of experience leading teams in telecoms, having previously worked at Virgin Media and Telewest. His leadership across technology and IT is strengthened by his expertise in strategic development, business transformation and post-merger integration. He also has extensive experience in innovating and delivering transformational products – right across the telco industry in the UK.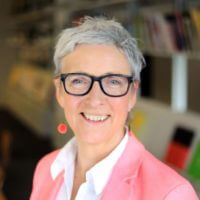 Sarah Weir
CEO
Design Council
Design considers the person first in solving problems. It has a key role to play in developing digital programmes for now and the future, being the bridge between people and technology. To ensure we all have the skills needed for wide access to digital technology throughout our lives. With a background in business, arts and design Sarah is delighted to bring her expertise to the Board.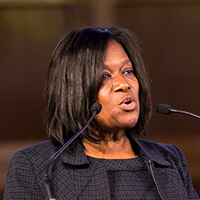 Jacky Wright
Chief Digital Information Officer
HMRC
As HMRC's Chief Digital and Information Officer, Jacky is passionate about the positive impact of technology in transforming public services and making them truly accessible to all. As a long-time advocate of equal opportunities and access to education for all, she is proud to be involved with the Institute of Coding in helping driving this forward.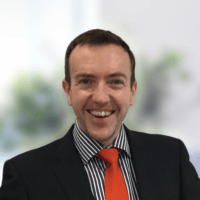 Neil Milliken
Chief Accessibility Officer
Atos (Chair of Diversity and Inclusion Advisory Board)
Neil Milliken is Head of Accessibility & Inclusion at Atos. His role is to help make the world a better place by delivering better technology for customers and staff. He is the Atos representative on the Business Disability Forum Technology Task Force and is also an invited expert for the W3C Cognitive Accessibility Taskforce & member of the Atos Scientific Community. He is co-founder of AXSChat, Europe's largest twitter chat with a focus on Accessibility & Inclusion.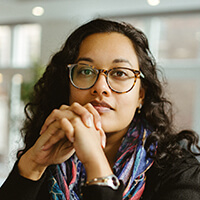 Amali de Alwis
CEO
Code First: Girls
CodeFirst: Girls is a multi-award winning​ social enterprise ​that works​ with women, men, and companies ​to increase the number of women in tech. ​Outside of the day job, Amali is a board member at ADA National College for Digital Skills, and Advisory Board member at the Founders Academy. She is a founding member at Tech Talent Charter and is a CommonwealthFirst mentor. She was recently named as "The most influential woman in UK IT 2018".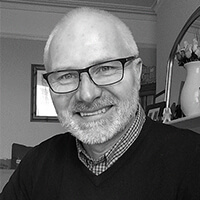 Steve Anderson
CEO
The Age Diversity Forum
Steve has led the Age Diversity Forum for four years, developing and designing awareness, support and services to showcase the values of age diversity in the workplace. Steve sits on DWP's Age Action Alliance Steering Committee and is a regular speaker for the age agenda. Steve's initial career was in international banking, where he spent over 20 years, managing operational resources and assets across the global financial centres. He also spent 10 years initiating global programmes for the protection of vulnerable people groups.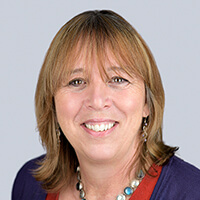 Gillian Arnold
Managing Director of Tectre
Tectre
Gillian has extensive experience in the IT industry and now runs her own training and staffing company, supporting women to find positions in STEM roles. She sits on the board of directors for the British Computer Society, and latterly on the board of directors for WISE, supporting women in STEM. Her long involvement with Women in IT includes; supporting industry and academia on diversity, chairing BCSWomen, and leading the European Taskforce for Women in IT for CEPIS. Gillian won the 2012 Cisco/Everywoman award for 'Technology Inspiration of the Year' and was entered into the Computer Weekly 'Women in IT Hall of Fame' in 2017.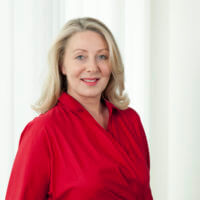 Sheridan Ash
Founder
Tech She Can Charter
Sheridan Ash founded the Tech She Can Charter in 2018. This is a commitment by organisations to work together to increase the number of women working in technology roles in the UK. The Charter aims to tackle the root cause of the problem at a societal level by inspiring and educating young girls and women to get into tech careers and sharing best practice across the organisations involved. Sheridan is the Technology and Investments Director and Women in Technology Leader at PwC UK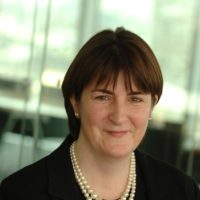 Fleur Bothwick OBE
Director of Diversity and Inclusive Leadership for EMEIA
EY
Her role entails developing, driving and embedding an integrated diversity strategy across this large multi-disciplined matrix organization. A key focus is stakeholder engagement, specialist consultancy, change management and brand development in the market. Fleur is a regular conference speaker and contributor to articles and research in this field. In 2016, Fleur co-wrote the first book on Diversity and Inclusive Leadership. Prior to EY, Fleur spent most of her career in investment banking, latterly being asked to develop the Lehman Brothers diversity strategy for Europe.
Debbie Forster, MBE
CEO
Tech Talent Charter
A recognised figure in the areas of diversity, tech, innovation and education, first as the UK CEO of Apps for Good and now as CEO for the Tech Talent Charter. Debbie was awarded an MBE in January 2017 for "Services to Digital Technology and Tech Development" and Women in Science and Engineering (WISE) named her Woman of the Year 2016. Debbie has also been named on Computer Weekly's list of "25 Most Influential Women in UK IT" for the last 5 years, coming in at #3 for 2018.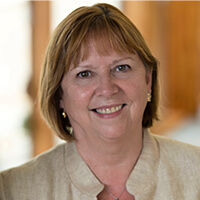 Professor Dame Wendy Hall DBE FREng FRS
Professor of Computer Science and Executive Director of the Web Science Institute
University of Southampton
Wendy was one of the very first computer scientists to conduct serious research in multimedia and hypermedia, and has remained at its forefront since then. She is involved in shaping science and engineering policy as well as education. She has held leadership roles on several national and international bodies, acting as an important role model and promoting the role of women in SET. Other notable roles include: President of the Association for Computing Machinery (ACM); member of the UK Prime Minister's Council for Science and Technology; founding member of the Scientific Council of the European Research Council and President of the British Computer Society.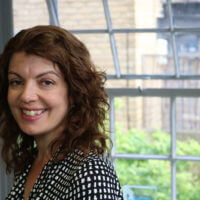 Diane Lightfoot
CEO
Business Disability Forum
Diane became the CEO of Business Disability Forum in February 2017. She was previously Director of Policy and Communications for United Response. Diane works with Government to shape disability employment policy and to share best practice. She is also a member of the Department of Work and Pensions' Disability Confident Professional Advisers Group as well as the Disability Expert Advisory Panel for the Civil Service and the Diverse Leadership Taskforce.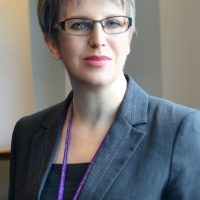 Kirsti Lord
Deputy Chief Executive
Association of Colleges
Kirsti Lord was appointed as the Deputy Chief Executive for Member Services of the Association of Colleges (AoC) in 2017. Kirsti had been Acting Principal at City College Coventry since having been appointed Deputy Principal in 2016.  Prior to this, she also worked in senior positions at Sandwell and Leicester Colleges. Kirsti is a member of the Patrons Network of the National Centre for Diversity.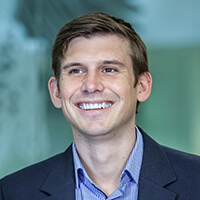 Mark Smith
CEO
ADA National College for Digital Skills
Mark Smith was a member of the inaugural cohort of Teach First in 2003. Following this he has worked for Lloyds Banking group in the UK and South Africa, as well as helping to establish a school in Uganda. Mark graduated from Harvard in 2011 with an interdisciplinary Masters in Education before joining an education leadership charity, The Future Leaders Trust.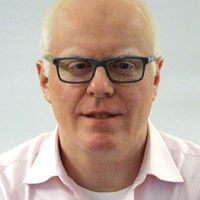 Robin Spinks
Principal Manager, Digital Accessibility,
RNIB
In his role, Robin leads the development of strategic partnerships with the technology sector. In his seventeen years working in the disability sector, Robin spent four years in international development establishing a range of sustainable low cost assistive technology programmes. Robin also presents and produces the popular Access Talk podcast www.accesstalk.co.uk, is the Vice Chair of Vision 2020 UK Technology for Life Working Group and has co-authored Real Lives, Personal and Photographic Perspectives on Albinism.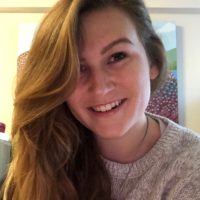 Molly Watt
Molly Watt Ltd
Accessibility Consultant
Molly Watt is a keynote speaker as well as a usability and accessibility consultant, who specialises in assistive technology and design for those with sensory impairment. Molly is also the ambassador and advocate of Molly Watt Trust, a charity set up to raise awareness of Usher Syndrome and of Sense, the deafblind charity. Molly has also written and illustrated two anti-bullying books, which have been published, and is a keen blogger, writing about her experiences with Usher Syndrome.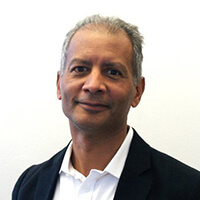 John Domingue
IoC Theme Lead
Open University
John is the Director of Knowledge Media Institute, a multidisciplinary R&D lab in the open university that has been at the forefront of innovation for the past 20 years.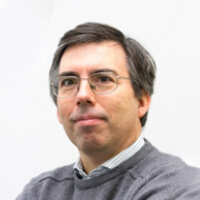 Michel Wermelinger
IoC Theme Deputy Lead
Open University
Michel is a Senior Lecturer at the School of Computing & Communications and his area of teaching is software engineering He was the Head of the Computing Department in 2012/13 and the Deputy Head of the Computing and Communications Department in 2013/14. Being fluent in German, he was an academic reviewer of the Technology Faculty of Duale Hochschule Baden-Württemberg on behalf of OU Validation Services. Before joining the OU, he was an assistant professor in the Computing Department of the New University of Lisbon, and a consultant to a software house, both in Portugal.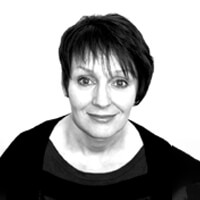 Jane Whild
IoC Project Manager
Open University
Jane is the administration manager of the KMi team at the Open University. She is responsible for the Institute's finance strategy, human resource and administrative and communications operations. Successful projects she has managed include MK:Smart and NeOn ( an EU funded project).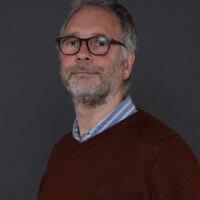 Professor Peter Sawyer
IoC Theme Lead
Aston University
Pete is a Professor of Computer Science at Aston University, and Head of Group.
Dr Tony Beaumont
IoC Theme co-lead
Aston University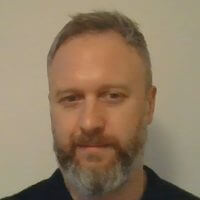 Gareth James
IoC Strategic Project Lead
Aston University
As the Strategic Project Lead for Aston's contribution to the Institute of Coding Gareth is coordinating across all five themes. Drawing on his experience in business, education and engagement of different audiences he is also supporting the management side of Beautiful Canoe, leading on our contributions to Widening Participation and Educating the Educators element of the Institute and supporting Aston's outreach and business development opportunities.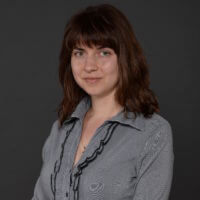 Dr Alina Patelli
Director, Degree Apprenticeships
Aston University
Alina's current job is Lecturer in Computer Science and Director of the Digital Degree Apprenticeship programme. Before that, she obtained a PhD in Systems Engineering, from the Technical University of Iasi, Romania. She got her BSc in Applied Science in 2008 and during her time as an undergraduate student, she worked as a junior software developer with Fastpath Logic Inc., a small company specialised in providing support for parsing and translating hardware descriptive languages. This experience has added a practical side to her professional background. Her expanding portfolio consists of providing academic expertise to the Midlands SME sector.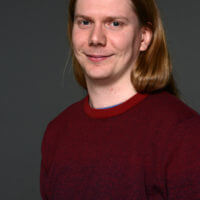 Dr Harry Goldingay
Associate Dean, Degree Apprenticeships
Aston University
Harry Goldingay is a lecturer in the Computer Science group at Aston University, which he joined in 2010, having completed his PhD in Aston's Non-linearity and Complexity Research Group.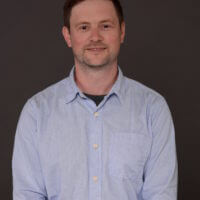 Dr Peter Lewis
Co-Founder and CTO
Beautiful Canoe
Peter joined Aston in 2013, and is a Lecturer in Computer Science. He started Beautiful Canoe with David Evans as a means of stretching stronger students who wanted more to do over the summer. Beautiful canoe came out of the student internship projects David had been running since 2011. His research is concerned with adaptation, online learning and self-organisation in complex agent-based systems. He is a member of the Aston Lab for Intelligent Collectives Engineering (ALICE). He obtained his Ph.D. at the University of Birmingham. He also holds an MSc in Natural Computation from the University of Birmingham, and before that, he read for a BSc in Computer Science at the University of Leicester.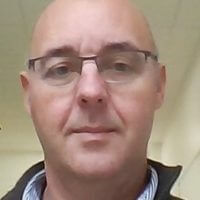 Julien Barney
Business Lead
Beautiful Canoe
As Business Lead at Beautiful Canoe Julien is responsible for the further development of the Student Enterprise and its sustainability. Having run his own business and with a background as a Management Consultant at Capgemini he has experience of delivering large scale business programmes into multi-national corporations as well as central government departments. Having been heavily involved in running a Graduate programme he understands the perspective and needs of employers for high quality, work ready graduates.  He also act as voluntary chair for one of the Kennel Clubs schemes to improve the education and standards of breeders of pedigree dogs working closely with government. As well as being an international judge of pedigree dog conformation. 
Sarah Mount
Technical Lead
Beautiful Canoe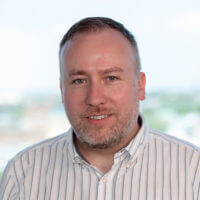 Dr James Shuttleworth
IoC Theme Lead
Coventry University
James has been teaching computer science of various flavours, from embedded systems to multimedia systems, for over eighteen years. During that time he has had the opportunity to develop and lead courses in programming, games technology and cybersecurity. As part of the Institute of Coding, he's looking forward to using that experience while working with people from a wider range of industries and backgrounds.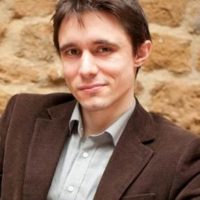 Richard Brooks
IoC Project Manager
Coventry University
Before joining the Institute for Coding, Richard worked in research looking at supply-chains in electric vehicles and emerging technologies. He has previously worked in economic development, social policy for local authorities and in finance.
Dr Daniel Goldsmith
Coventry University
Daniel's interest in computing started in the early 1980's when his Grandfather introduced him to the ZX80, a machine that still has pride of place on his desk today. He teaches Ethical Hacking and CyberSecurity as part of a rehabilitation program for a severe Emacs and Programming addiction. The treatment includes teaching others to code, enthusing about security topics, and reverse engineering.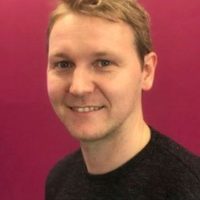 Dr Richard Lane
Coventry University
Richard started his career in the games industry but has also run his own video production business focusing on training for the tech sector. His academic career has seen him work as a Course Director for BSc Games Technology and BSc Multimedia Computing. His varied role with the IoC has a core focus on immersive technologies in the creative sector.
Louise Phipps
IoC Business Development Manager
Coventry University
Since leaving University Louise has had various business development roles within Welfare to Work, Private Training and Further Education before making the move into Higher Education. Working for the Institute of Coding enables her to enhance her own understanding and skills within the digital sector as well as supporting the Healthcare sector to make the most of the technology available.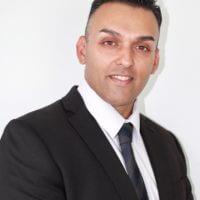 Deepak Farmah
IoC Business Development Manager
Coventry University
Before joining the education sector, Deepak gained valuable experience at automotive manufacturers as an engineer. He has spent 10+ years in the world of education, before opening his own consultancy in education business development, with the aim of supporting UK education organisations. He believes the Institute of Coding can make a lasting impact on digital skills development in the UK by bringing together industry and educators.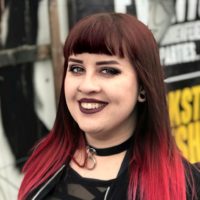 Kate Torrens
IoC Project Assistant
Coventry University
Kate is interested in novel applications of technology that make a difference to individuals and society, and enjoys working with the team at Coventry University in exploring the digital skills gap and innovative ways to teach digital skills.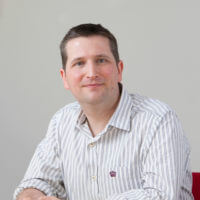 Dr Darren Dancey
Director
Manchester Metropolitan University
Darren is Manchester Met's Director for the Institute of Coding and Head of School for the School of Computing, Maths and Digital Technology. Darren has a research background in Artificial Intelligence with a PhD in Artificial Neural Networks. Darren has led several large projects funded by Innovate UK, the Digital R&D Fund for the Arts, and the European Research Council. Darren also sits on the organising committee for the Manchester Raspberry Pi Jam and on the BCS Manchester branch committee.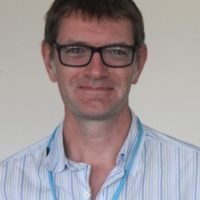 Dr Martin Stanton
Deputy Director
Manchester Metropolitan University
Martin is Manchester Met's Deputy Director for the Institute of Coding. Martin has a PhD in Manufacturing Systems Software from The University of Wales, Newport. Martin is a highly experienced educator having gained experienced teaching at Level 2 and 3 with City College Plymouth and teaching level 4-7 for 10 years here at Manchester Met.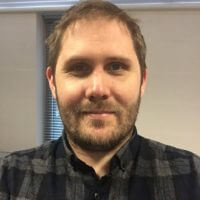 Jonathan Allerton
Project Manager (Acting)
Manchester Metropolitan University
Jonathan is responsible for managing numerous projects within the Faculty of Science and Engineering and is currently acting as the Project Manager for the Institute of Coding at Manchester Met. Jonathan is Prince 2 and APM qualified and holds a degree in Management from Manchester Metropolitan University. Jonathan is a member of the British Computer Society (BCS) and the Association for Project Management (APM).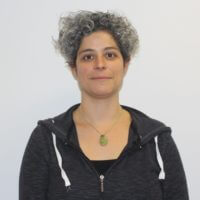 Dr Michelle Lockwood
Business Development Manager
Manchester Metropolitan University
Michelle is a Business Development Manager within the Faculty of Science and Engineering at Manchester Met. Her role is to Manage and extend relationships with business, public and third sector clients in Computing and Engineering and associated disciplines. Michelle works to increase and diversify income streams from contract research, consultancy, KTP's, hire of facilities, growth of Intellectual property income and other entrepreneurial activities. Michelle holds a PhD in Neuroscience from the University of Manchester and is a certified Prince 2 Practitioner.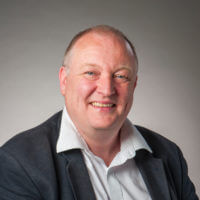 Alan Hayes
IoC Theme Lead
University of Bath
Dr Alan Hayes is Associate Dean (Learning & Teaching) for the Faculty of Science and is a Chartered Information Technology Professional (CITP). He has managed many projects including the creation of a cross-institutional enabling regulatory framework, linked to enhancing first year experience. He's facilitated the development of study and assessment skills in a widening participation context. Alan has extensive experience of working with international students and has been extensively involved in facilitating the exchange of pedagogic practices with international partners.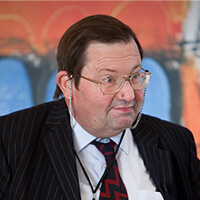 James Davenport
IoC Theme Deputy
University of Bath
Professor James Davenport FBCS FIMA CITP CMath has taught Mathematics and Computing at Bath since 1983, but also in France, Switzerland, Sweden and China. In particular he has taught MATLAB programming to over 2500 mathematicians. He is currently Vice-President (Academy) of the British Computer Society, and represents the Institute of Mathematics and its Applications on the London Mathematical Society's Computer Science Committee.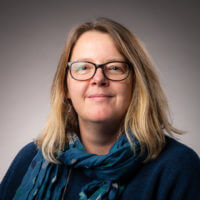 Gabby Davies
Research Fellow
IoC
Gabby is a Digital Skills Observatory Research Fellow, working in partnership with Fiona. They are responsible for exploring digital skills trends, learner destinations and new directions in technology. Gabby completed her PhD at the University of Bath and is pleased to return, albeit in a completely different department! She brings with her a wealth of experience from international development, industry and academia.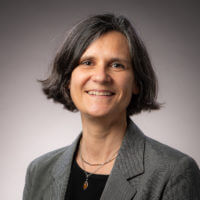 Fiona MacGill
Research Fellow
IoC
Fiona is a Digital Skills Observatory Research Fellow, working in partnership with Gabby. They are collecting and conducting research to develop understanding of the digital skills gap, emerging trends and best practice in education. Fiona has thirty years of research experience, as a strategist and then independent researcher in advertising and branding, and as a social researcher, with a PhD in women's employment.