/

Skills Bootcamp in DevOps: DevNetSkills by The Open University (Closed)

This Course Is Now Underway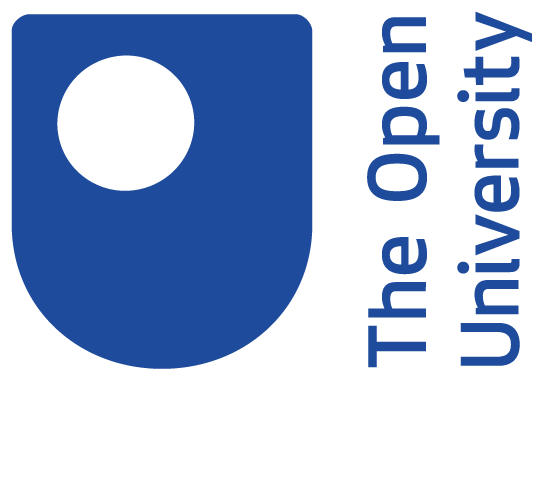 Provided by: Open University
Course Area: All areas
Course Type: Short Course
Start date: 03/10/2022
End date: 06/02/2023
Course length: 16 weeks
Subjects: Cloud computing, DevNet, DevOps, Software development
Price: Free
Delivery Method: Online
Skills Bootcamp overview
DevNetSkills by The Open University is a 16-week part time training programme which combines the Open University's fifty years' experience of promoting education for all and supporting busy working adults to learn, with real-world careers insights from Cisco, one of the world's largest IT companies.
The programme flexes around the demands of your work and life, combining high quality online learning with live webinars, online support, coaching and certification preparation sessions to support you into a digital job.
Who is this course for
DevOps, a set of practices which combines software development and IT Operations, is one of the fastest growing areas in the digital jobs market today. DevNetSkills by The Open University has been designed to enable you to develop the skills you'll need to access entry level DevOps jobs.
You'll need to be able to code beyond a basic level already, plus have a love of technology, an ability to problem solve and a strong motivation to learn and succeed. You will also find it helpful to have a basic understanding of computer networking technologies as introduced in our Open Networking Lab course.
Eligibility
You'll need a love of technology, an ability to problem solve and communicate well, plus a strong motivation to learn and succeed. Learners must:
Be resident in England
Able to commit to 16 weeks of flexible part time study, starting on 26th September 2022. On average you'll need to set aside 8-10 hours per week for study but at certain points in the programme, more study time may be required.
Have achieved a grade C or above in GCSE Mathematics (or equivalent)
Be able to code beyond a basic level already, preferably in Python
Have regular access to a desktop or laptop computer with an internet connection. Your computer should have a minimum of 8GB of RAM. If you have an Apple Mac with an M1 or M2 ARM chipset, you will need parallels and the technical knowledge to be able to convert the virtual machine which will be used during the programme
Please note that the following requirements will be added to all listings:
Eligibility
Learners must:
Be aged 19+
Have the right to live and work in the UK
Agree to provide mandatory personal data and supplementary information on their employment outcomes for up to 8 months following completion of the Skills Bootcamp
Be looking for a new role, new opportunities or increased responsibility/promotion to a different role which utilises the skills acquired through their Skills Bootcamp
Be either
employed/self-employed, or
career changers/returners/redeployed, or
unemployed within the last 12 months
Employers will be able to send existing employees who meet the Skills Bootcamp eligibility requirements on this training at an impressive 70% discount. Interested employers should contact the individual Skills Bootcamp provider.
What will I learn
The DevNetSkills by The Open University programme focuses on the principles of software development and network operations and then allows you to apply your skills in Cisco environments.
You'll work towards the internationally recognised Cisco DevNet Associate certification, which will give employers a clear understanding of the skills you've developed.
You will learn about:
Network fundamentals
Software Development & Design
Infrastructure & Automation
Understanding and using APIs
Application Deployment and Security
The DevOps environment
Edge Computing
Cloud Computing
Visit this course
Course Industy Contact
How has the Skills Bootcamp been designed/created with employer input?
As part of the design process, The Open University engaged extensively with Cisco, and through them their partner network. Based on this, it is evident that there is high demand for the skills associated with their DevNet Associate certification which is at the heart of the DevNetSkills by The Open University programme. According to Research Dive, the global DevOps market is expected to grow at a compound annual growth rate of 23% during the period 2020-2027 so there will continue to be strong demand for DevOps related skills in the future. Also, Dice predict that the demand for Cisco skills will grow by 32% over the next decade.
How are employers involved in the delivery of this Skills Bootcamp?
Employers have provided input into the selection process, plus they will support the delivery of the careers related aspects of the Bootcamp, so that participants can gain real world insights into what it's like to work in the tech sector and specifically in a DevOps role. Also, employers will host webinars to highlight the opportunities they have on offer for career changers and detail their hiring processes
What are the routes to employment following successful completion?
This programme provides you with the chance to develop an in-demand, varied skill set. Typical job roles you could access at an entry level include:
DevOps engineer
Systems engineer
Cloud administrator
Automation engineer
Further, the programme offers an on-ramp to the DevOps Engineer Apprenticeship (L4) or the Digital and Technology Solutions Professional Degree Apprenticeship (L6).