/

Skills Bootcamp in Web Development Skills - October 2022 (Applications closed)

This Course Is Now Underway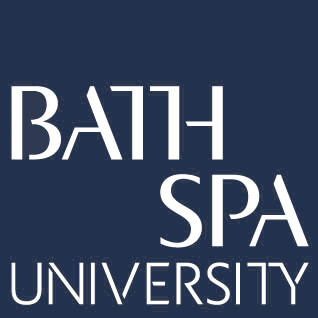 Provided by: Bath Spa University
Course Area: All areas
Course Type: Short Course
Start date: 03/10/2022
End date: 23/12/2022
Course length: 12 weeks
Subjects: User experience design, User interface design, Web development
Price: Free
Delivery Method: Online
Skills Bootcamp overview
This 12 week programme will provide necessary skills to gain employment in web development roles.  The bootcamp starts with an introduction to websites progressing to sought after web application skills building and deployment of smartphone and web apps.  It will cover HTML5 and JavaScript as well as practices of experience design, version control, testing, external API's and data.  Participants will gain an understanding and be able to demonstrate best practices in all these areas as well as learning about future web technologies.
All technical content is complemented with personal and professional skills provision plus employment support including techniques for job applications, mock interviews and employer networking events.  In addition to highly experienced lecturers the bootcamps will also feature guest speakers, group exercises and a blended delivery model to provide maximum flexibility for other commitments.
In addition to theoretical practice the bootcamp will be hands-on and includes project work based on real scenarios that form part of the assessment process.
This bootcamp is for adults requiring new and additional skills to embark on a career in marketing or business development.
Who is this course for
This bootcamp is for students aged 19+ who want to change to a career in technology. Students should have an interest in web development. While some previous knowledge is desirable, the most important factor is a positive mindset, desire and commitment.
The delivery model is entirely online and provides the opportunity for participants to combine learning with other life commitments.  In addition to classroom-based learning, students will also be provided with opportunities to practice and demonstrate their skills throughout.
Students are expected to spend a number of hours outside of teaching on independent study to support their learning. You will be supported by lecturers during independent study with the provision of drop in sessions.
Eligibility
Learners must:
Be aged 19+
Have the right to live and work in the UK
Agree to provide mandatory personal data and supplementary information on your employment outcomes for up to eight months following completion of the Skills Bootcamp
Be looking for a new job role related to web development or increased responsibility/promotion to a different role that utilises the skills acquired through this short course
Have not completed a DfE funded bootcamp in the last two years
What will I learn
Introduction to websites including how they work and frameworks for use
How to plan and design websites including user experience concepts
How to build and deploy fast and responsive web and smartphone applications
JavaScript, HTML5, PHP for front end, back end and mobile
External API's
Version Control & Testing
Managing Data
Search Engine Optimisation
Professional developer best practices
Technologies and creative strategies for tomorrow's web
Upon completion of this bootcamp participants will be able to:
Understand the key aspects of web development and web & mobile applications.
Build websites and applications including principles and practice of user experience.
Understand practice of search engine optimisation, version control, testing and managing data.
Succeed with job applications – getting an interview and recognising different interview styles.
Demonstrate an improvement in personal or soft skills through individual and group exercise work.
Achieve an employment outcome in web development.
Visit this course
Creating pathways to employment
How has the Skills Bootcamp been designed/created with employer input?
Working with established employer partnerships comprising individual businesses  and also business representative bodies like the Chambers of Commerce to  ensure programme meets needs of broad range of SME's and larger employers.   Content validated with subset of employers prior to delivery to ensure alignment with skills demand.
How are employers involved in the delivery of this Skills Bootcamp?
Employers feature through Weeks 4, 7, 8, 9, 10 & 12 as well as initial consultation on the programme design and content per above..  This involvement comprises assistance with mock interviews, employer networking events, employer involvement in project assessment and the provision of 1-2-1 employer mentoring to achieve employment outcomes.
What are the routes to employment following successful completion?
BSU and Bath College will provide employability and soft skills content running throughout the bootcamp. We are running a current employability programme called RESTART aimed at getting adults impacted by the pandemic back into work. This proposal takes the same proven content on employability – CV writing, Interview techniques, personal statement creation. This programme also provides techniques in confidence, resiliency, communication and problem solving techniques. In addition to traditional classroom based learning delivery, the bootcamps will provide opportunities for these skills to be practiced and displayed throughout the programme.  We will encourage mentorship via bootcamp alumni and for the first bootcamp via extended college and university staff.
BSU and Bath College have established employability pathways that we will guide participants through. The path to employment process will start by circulating details of participants to all employers and employer representative bodies on enrolment. Regular networking events will be held for participants to introduce themselves to those employers with planned or committed vacancies. Once candidates have made their employer preferences, the programme will then support the candidate through the application and interview process. This structured framework will meet the minimum requirements of 100% interviews with 75% of attendees progressing to new jobs