/

Skills Bootcamp in Cyber Security - October 2022 (Applications Closed)

This Course Is Now Underway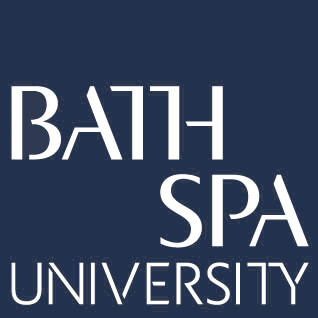 Provided by: Bath Spa University
Course Area: All areas
Course Type: Short Course
Start date: 17/10/2022
End date: 27/01/2023
Course length: 12 weeks
Subjects: Cyber security, User experience design, User interface design, Web development
Price: Free
Delivery Method: Online
Skills Bootcamp overview
Whether you're looking to start a new career or upskilling for new opportunities within your current role, our free intensive Skills Bootcamp in Cyber Security will take your online security to another level.
No matter how big or small a company is, they'll be a target for cyber criminals. On this short course you'll gain a firm foundation of knowledge on how to deal with those threats. You'll also learn employability skills which will improve your CV and make you stand out to employers.
Over the 12 weeks you'll learn how to design and implement security measures and policies essential for protecting businesses, individuals and critical infrastructure from cyber attacks.
Who is this course for
You'll be taught in live online sessions to ensure that you can fit the course around your other commitments. You'll receive three hours of teaching three days a week and regular drop in sessions to help support your learning.
It's important to note that you're expected to spend a number of hours outside of teaching on independent study to support your learning. Your lecturers will support you with reading activities to do during your independent study and you'll be able to book one-on-one sessions for extra support.
Eligibility
The single biggest thing we're looking for is for you to possess an interest in learning about cyber security. While some previous knowledge is desirable, the most important factor is a positive mindset.
You must be aged 19+ and own a UK passport to apply. You can complete one government funded Skills Bootcamp per financial year, however we only accept applications from those who haven't completed one in the last two years.
What will I learn
As cyber attacks continue to evolve and become more sophisticated, you'll learn to adapt and expand your analytical mindset and problem solving skills to enable you to provide more secure and resilient solutions. You'll also break down the anatomy of cyber incidents and analyse each incident in detail.
Visit this course
Creating pathways to employment
How has the Skills Bootcamp been designed/created with employer input?
The curriculum has been developed for Bath Spa Universty's successful undergraduate degree course in Cyber Security and tailored to the bootcamp to meet the needs of employers and the vacancies they have. The course lecturers come from industry and have first hand experience of working in the field of cyber security.
How are employers involved in the delivery of this Skills Bootcamp?
A series of guest lectures will be given by industry experts to provide insight into how the industry works plus what employers are looking for when filling a vacancy.
What are the routes to employment following successful completion?
Entry routes into the industry will be through Cyber Security Apprenticeship at Level 3 or 4 or Junior roles such as Junior Security Analyst.
Cyber Security knowledge and skills are highly valued in the tech industry and open the door to a wide variety of roles.