<

/

Jobs

>

The IoC and our partners will be recruiting a wide range of staff. Current opportunities are listed below and are updated frequently, so please visit us regularly if you are interested in joining this exciting venture.
Applications can be made via the individual institution's own website.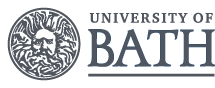 /

Office for AI Project Coordinator

The Institute of Coding (IoC) is seeking to appoint an experienced Project Coordinator. This is an exciting opportunity to be part of the Industrial Masters in AI Programme Project at the University of Bath.

Working with the Project Manager, you will be responsible for the operational aspects of the Programme, providing high-quality customer care for corporate contacts and facilitating their effective interaction with academic partners across the country. You will have significant experience of working in a project-based role, within Higher Education or in a similarly complex organisation with multiple stakeholders.

To be a successful in this role you will have highly developed inter-personal skills, initiative, be able to communicate, present, advise and facilitate effectively, confidently and professionally at all levels, including the most senior staff. You will have excellent IT skills, a proactive customer-focused approach and a friendly, helpful manner.