/

Coding 101 – Curious about Coding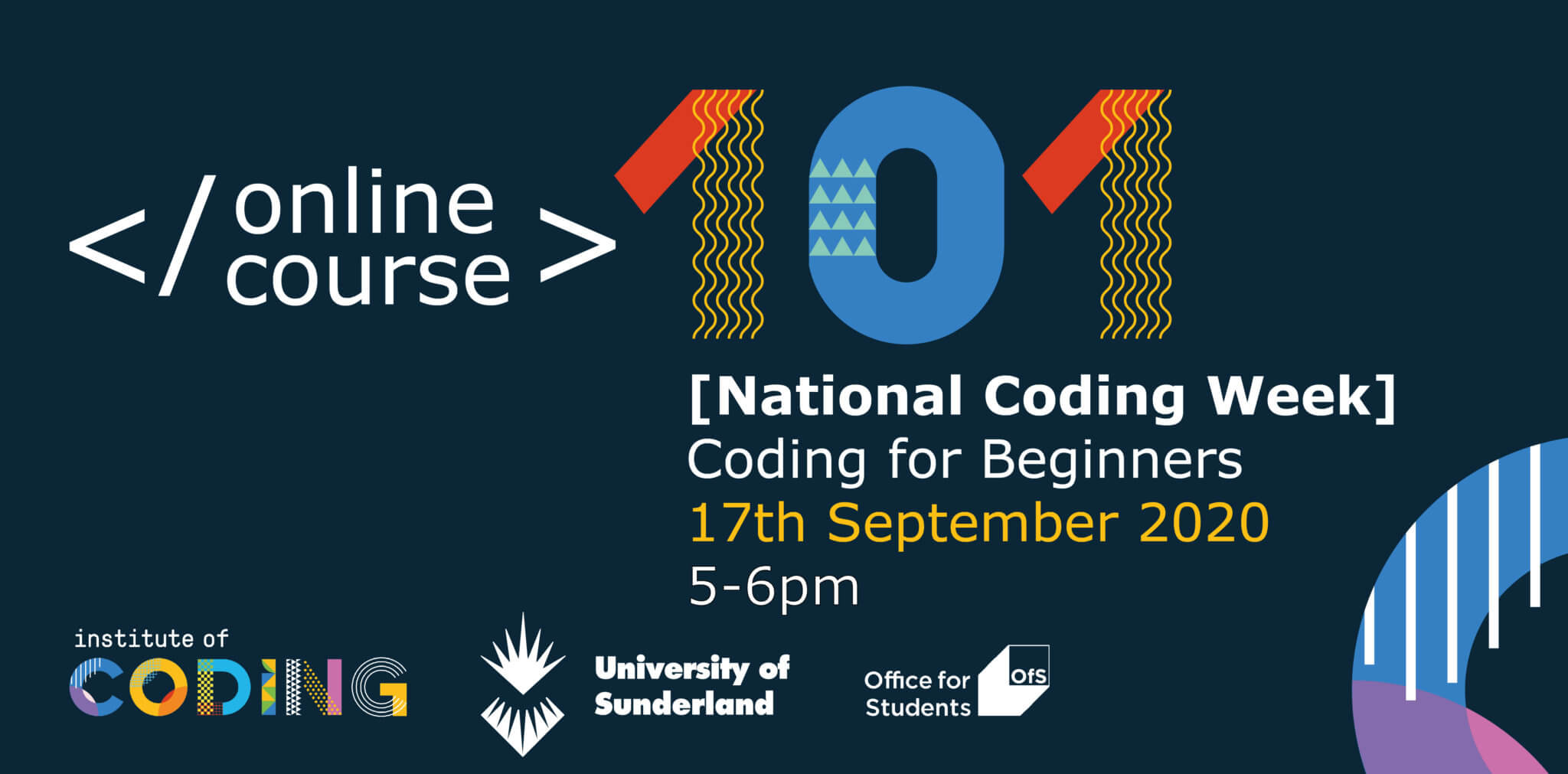 As part of National Coding Week, we are running a one hour online event providing an introduction to coding in Python.

PLEASE NOTE: That due to the current situation, the Coding 101 events are now being run online. Please register as normal through the Eventbrite link on this page. Best and keep safe – The IoC Sunderland Team.

Are you curious about coding? Coding is transforming the world, from the apps on your phone to medical devices that treat cancer. Curious, intrigued or simply interested in coding but don't know where to start?

Want to get involved and understand how digital skills such as coding, applies to you, your career or your business but don't know where or how to begin? Here at the Faculty of Technology, along with the Institute of Coding, we're running a free, fun online taster session for anyone in business or a graduate, student or member of staff at the University of Sunderland who is interested in learning the basics of coding. So whether you work or run a business or a marketing student, a recent graduate in pharmacy, teach behavioural science or someone who simply wants to know more about coding, why not come along and give our taster session a try – it might just open up a whole new world of opportunity and who knows where it might lead!