/

Managing Major Engineering Projects Specialization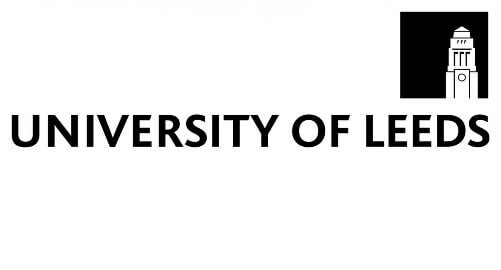 Provided by: University of Leeds
Course Area: All areas
Course Type: Short Course
Start date: 20210414
Subjects: Engineering, Project
Price: Free
Delivery Method: Online
Specialisation overview
Accelerate your career by improving your project management skills. This Specialization, is made up of three different courses and it deliver a rigorous exploration of the best practices for planning and delivering these major engineering projects. You'll learn about the measures of success, how to resolve challenges of governance and typical financing approaches of these projects.
Course 1: Major Engineering Project Performance
This course identifies their key characteristics of major engineering projects, examining the key factors and risks that affect their performance and exploring methods to counter their impact on the successful delivery of projects. Looking into examples of best practice, you'll explore the relationship between projects, programmes and portfolios. You'll also discover the roles performed by the project manager, examine the difficulties associated with quantifying transaction costs in major project management and consider how different management approaches impact on these costs. Optimism bias and strategic misinterpretation regularly cause delays to major engineering projects. Using stimulating case studies, you'll evaluate the measures of success and compare and contrast 'project success' versus 'project management success'. In the final week of the course, you'll research and present a contemporary example of a major engineering project from your own country.
Course 2: Major Engineering Projects: Governance, risk and Scope 
Gain confidence when dealing with stakeholders of major projects by learning to identify and manage those that are involved in the project planning and delivery. This course will enable you to explore project governance in theory and practice. Through real life examples you'll understand how the critical challenges of the governance in major projects are resolved. Being able to successfully manage risk and uncertainty in major projects is vital for their delivery. In this course you'll learn to distinguish between risk and uncertainty and the role of risk register. You'll identify the unique challenges of scope management in major projects and employ scope management tools and techniques that will facilitate your project planning.
Course 3: Financing and Initiating Major engineering Projects
To successfully lead major projects you have to understand typical investor and project financing approaches. In this course, you'll learn to interpret some key contractual instruments that are relevant for the financing of major engineering projects so that you are in a position to ensure the financially secure delivery of your project. You'll explore the concept of "time value of money" and be able to compute key indicators such as "Pay-back time", "Net Present value" and "Internal Rate of Return". You'll identify common stakeholder and management approaches, and be able to implement key messaging, taking accurate requirements and manage expectations. Through real-life case studies you'll identify appropriate best practice related to governance, execution strategies, requirements management, procurement, asset and risk management and organisational design and development for the successful delivery of large engineering projects.
Master your project management skills and prepare to develop your career in engineering.
Who is this course for
If you are an engineer or a project manager and you aspire to get involved with major engineering projects, or you are already working on one, then this Specialization is for you.
What will I learn
In this specialisation you will:
Understand the key phases of a project life cycle and the main characteristics of major projects.
Understand the key cost and time performance indicators of major projects.
Understand the governance of major projects, its challenges and learn how governance informs project management.
Understand major project financing and key financial indicators used in major project finance.
Visit this course