/

Digital and Technology Solutions Degree Apprenticeship - MSc Computer Science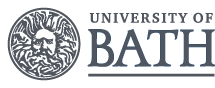 Provided by: University of Bath
Course Area: South West
Course Code: TBC
Course Type: Degree Apprenticeship
Start date: 20211001
Subjects: Computer Science, Software Engineering
Price: Paid by Employer
Delivery Method: Blended
Course Overview
Centred on the industrial application of computing, our course will give apprentices a sound foundation in practical and theoretical computation with emphasis on the practical applicability of computing in real-life settings.
Developed and taught by a practicing group of influential computer scientists, apprentices studying this course will be exposed to emerging ideas in AI, human computer interaction, cybersecurity and programming.
Apprentices study online and off-campus through the use of our virtual learning environment, which will include weekly webinars and online collaboration tools. Occasional visits to campus are required for course induction sessions. This a great opportunity for apprentices to meet other members of the cohort as well as academics from the Department of Computer Science.
Towards the end of the course apprentices complete an individual project. The Capstone Project is the culmination of an apprentices' learning and an opportunity to deliver a rigorous piece of independent study designed to demonstrate an understanding of the digital and technological challenges faced by organisations.
On successful completion of the End Point Assessment apprentices will graduate with an MSc in Computer Science and pass the degree apprenticeship.
Who Is This Course For
To apply for this course you may have an undergraduate degree in any subject, but you must demonstrate evidence of relevant quantitative skills (especially algebra and calculus) either through your degree study or by alternative means.
What Will I Learn
Understand core theories and practices of computer science
Explore exciting new opportunities in AI, human computer interaction, cryptography and cybersecurity
Acquire key theories and mathematical principles to support your understanding of emerging techniques
Develop essential research and report writing skills as well as applying your problem solving and critical thinking skills to make recommendations of genuine value to your employer
Contribute towards the body of knowledge of particular technical and industrial fields
Think creatively and critically and push the boundaries with code
Visit this course