/

Digital and Technology Solutions Specialist Degree Apprenticeship Level 6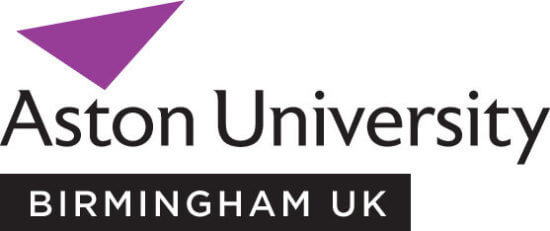 Provided by: Aston University
Course Area: West Midlands
Course Code: n/a
Course Type: Degree Apprenticeship
Start date: 20210331
End date: 20251229
Subjects: Human Computer Interactions, Javascript, Networks, Networks and Security, Physical Computing, Software Engineering, Web Applications, Web Development
Accredited by: Tech Industry Gold
Price: Paid by Employer
Delivery Method: Blended
Course Overview
This apprenticeship is delivered through blended work-based learning, You will begin your apprenticeship with a seven-week technical training block on campus, known as the boot camp, where you will develop the core computing and business skills needed to become an effective team member in the workplace.
Then you'll spend the majority of your time in the workplace doing a real full-time job as well as studying part-time. Your learning will be made up of a combination of online seminars that take place outside of office hours as well as four days on campus every six months where you can meet face-to-face with your peers and our academics.
Study time is structured to fit around your job, as are exams. Your apprenticeship is designed in partnership with your employer, so you don't need to worry about your work and study commitments clashing.
Each six-month block of modules requires up to two days for examinations. Your employer will know about these days well in advance and will give you study leave so you can prepare. You will also be assessed through coursework, project reports, group projects and presentations.
As part of the apprenticeship, you will undergo an end-point assessment to achieve the government approved Standard for a Digital and Technology Solutions Degree Apprenticeship.
Who is this course for
This degree apprenticeship is for aspiring IT professionals as well as existing professionals who want to gain new skills and a formal degree qualification. The programme is designed to develop graduates who are creative and innovative. We are looking for the technical and business leaders of tomorrow.
What will I learn
The programme runs over 4.5 years. The first stage starts with an intensive block of technical skills training that will give you the foundations of software development skills needed for the workplace.
The second and third stages are split into two specialisms: Business Analyst and Software Engineer. Software Engineer has a technical focus and teaches practical programming skills as well as the theoretical foundations of computer science. Business Analyst has both technical and business focus and places particular importance on the understanding and management of data.
Throughout the course, you'll be immersed in a wide range of programming tools, methods and techniques. It covers the application of digital solutions, promotes business awareness and delivers understanding of the issues central to IT for your organisation.
Visit this course