/

Computer Science with Business BSc (Hons)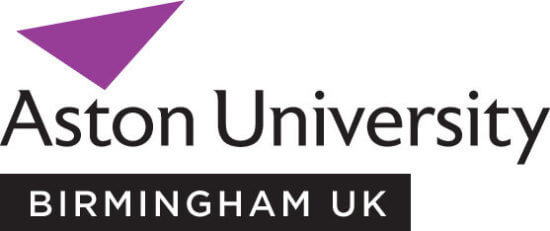 Provided by: Aston University
Course Area: West Midlands
Course Code: G460
Course Type: Degree (Honours)
Start date: 20210914
End date: 20250630
Subjects: Computational Thinking, Computer Science, Human Computer Interactions, Javascript, Project, Web Applications
Accredited by: BCS
Price: £6,000 to £10,000
Delivery Method: Face to face
Course overview
This programme has two main study themes: the methods of computing and how businesses operate and exploit computing effectively. The core of this programme is the design and construction of systems to inform management decision-making and facilitate business activity.
BSc (Hons) Computer Science with Business is approximately two thirds computing and one third business with considerable emphasis given to the integration of the two subjects.
Since students join the programme from a variety of different backgrounds, year one brings everyone to the same level of knowledge. The principles of computer programme design and business organisation provide a firm grounding for the remaining two years of the programme. A wide range of options in the final year allow you to select specialised topics of particular interest to your chosen career.
Who is this course for
The Aston University BSc (Hons) Computer Science for Business programme is one of only 16 in the UK to be accredited as an ITMB programme by the Tech Partnership, the UK's network of employers creating skills for the digital economy. This gives our students access to top companies, projects, employer networking events and graduate opportunities.
Career prospects continue to be strong for our computer scientists, with their sound understanding of the principles and practical applications of computing. The majority of our graduates find stimulating and rewarding positions in computing related activities with suppliers and users or within a wide range of careers for which a university degree is a prerequisite e.g. programmer, systems analyst, systems engineer or teacher.
What will I learn
Year 1
Introductory Accounting for Business
Economic Environment of Business
Java Programming Foundations (CB)
Information Systems and Databases
Computational Reasoning and Communication
Introduction to Computer Systems
Internet Computing
Mathematics for Computing Professionals
Year 2
Fundamentals of Strategy
Doing e-Business
Team Project (CS)
Software Lifecycle and Design
Professional and Social Aspects of Computing
Human-Computer Interaction
Java Program Construction
Internet Applications and Techniques
Project Management
Year 3 – Optional placement year
EAS Study Placement Year
EAS Industrial Placement Year
EAS Study/Work Placement Year
Final Year
Core modules
Entrepreneurial Strategy
Individual Project
Information Security
Software Project Management
Enterprise Computing Strategies
Optional modules:
Enterprise Systems
Principles in Business Analytics
Strategic Finance
Consumer Research and the Customer Experience
Knowledge at Work
Value-Based Strategy
Enterprise Application Technology
Geographic Information Systems
Testing and Reliable Software Engineering
Multi Agent Systems
Interaction Design
Data Mining
Advanced Database Systems
Computational Intelligence
Visit this course