/

Click Start by Abertay University in Cyber

This Course Is Now Underway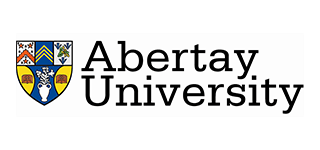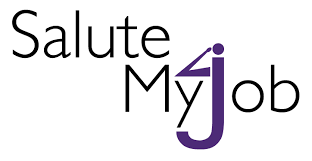 Provided by: Abertay University
Course Area: All areas
Course Type: Short Course
Start date: 04/05/2023
End date: 21/07/2023
Course length: Self paced
Price: Free to Former Armed Forces Members
Delivery Method: Online
CYBER SECURITY SKILLS YOU NEED
DEDICATED TRAINING PATHWAYS
FLEXIBLE IN YOUR FREE TIME
/

Cyber Career Jumpstart programme 2023 overview

Want a job you can do from the comfort of your home? Want free training? Cyber security skills give you the chance to explore a whole new world of opportunities. Take the course in your free time and get the start you want with Salute My Job.
The cybersecurity skills you need
Dedicated training pathways
Flexible in your free time
Public and private sector employers face increasing skills gaps in critical cyber security roles. Earn cyber security qualifications and lifelong skills through our free cyber security career 'Pathways' programmes, delivered in partnership with IBM and Abertay University. Apply for one of our employment pathways exclusively for the Armed Forces community and gain specialist skills and qualifications. 
Access anytime. Anywhere.
Most of our courses will be run on IBM's online 'Skillsbuild' platform for you to undergo at your own pace from anywhere. New for 2023, Abertay University will run a tutored 'Ethical Hacking' course. 
Completely free
Achieve your career goals with top tips, expert advice and hear both from employers and others in the Armed Forces community who have made completed a successful journey into employment in cyber jobs.
Dedicated training pathways
We've selected the best of IBM's digital skills training courses to help you find the best training path and teamed up with Fortinet and Abertay University to deliver more specialised skills training.
FAQs
Do I need any experience?
All you need is an open mind. You don't need experience. You don't need to have been to university. All you need to have is curiosity, competent IT skills and a willingness to learn new things. Maybe you want a new direction? Maybe you want to upskill? Maybe you want a raise or promotion in your current role? Click Start gives you the head start you need.
How do I get started?
Most of our courses will be run on IBM's online 'Skillsbuild' platform. They are all free and most are fully remote. We have selected the best of IBM's digital skills training courses to help you find the right course for you.
The courses you can choose from include Security Operations Pathway, Cyber Security Consulting Pathway, Network Security Pathway, and the Penetration Testing Pathway.
The course is currently underway.
How much is it?
If you meet the eligibility criteria, then it's completely free. And no, there's no catch. These courses are delivered by the University of Abertay in partnership with IBM in order to fill the UK's digital skills gap. They are part of the Click Start programme, which is developed by the IoC and funded by Nominet.
Do I get a qualification?
At the end of your short course, you'll receive a certificate of completion from the University of Abertay.
Depending on the course you chose, you may be able to undertake further qualifications, such as the COMPTIA PenTest+ Certification.
Am I eligible?
Salute My Job is designed to support the Armed Forces community. The aim is to give you specialist skills and qualifications that will open-up new opportunities. Or give you better pay. Or simply help you do what you want to do in life.
Specific entry requirements depend on whether you are applying for the Security Operations, Cyber Security Consulting, or Network Security courses. However, all courses are only open to ex-servicemen and women and their partners.
If you're not eligible, then please click here.
Visit this course
What is Click Start?
This course is part of Click Start, the new nationwide training programme developed by the Institute of Coding (IoC), a national consortium of industry, educators and outreach providers.
Click Start is funded by Nominet, the public benefit company that operates and protects UK Internet infrastructure and uses its funds to support projects that promote digital inclusion.