<

/

Expanding digital skills education across the UK

>

The Institute of Coding (IoC) launched in 2018 to help address the UK's rapidly growing digital skills gap. Since that time, we have worked with our large national consortium to develop innovative programmes, courses and events that are helping a larger and more diverse group of people get the digital skills employers are looking for. The infographic below provides an overview of our impact to date.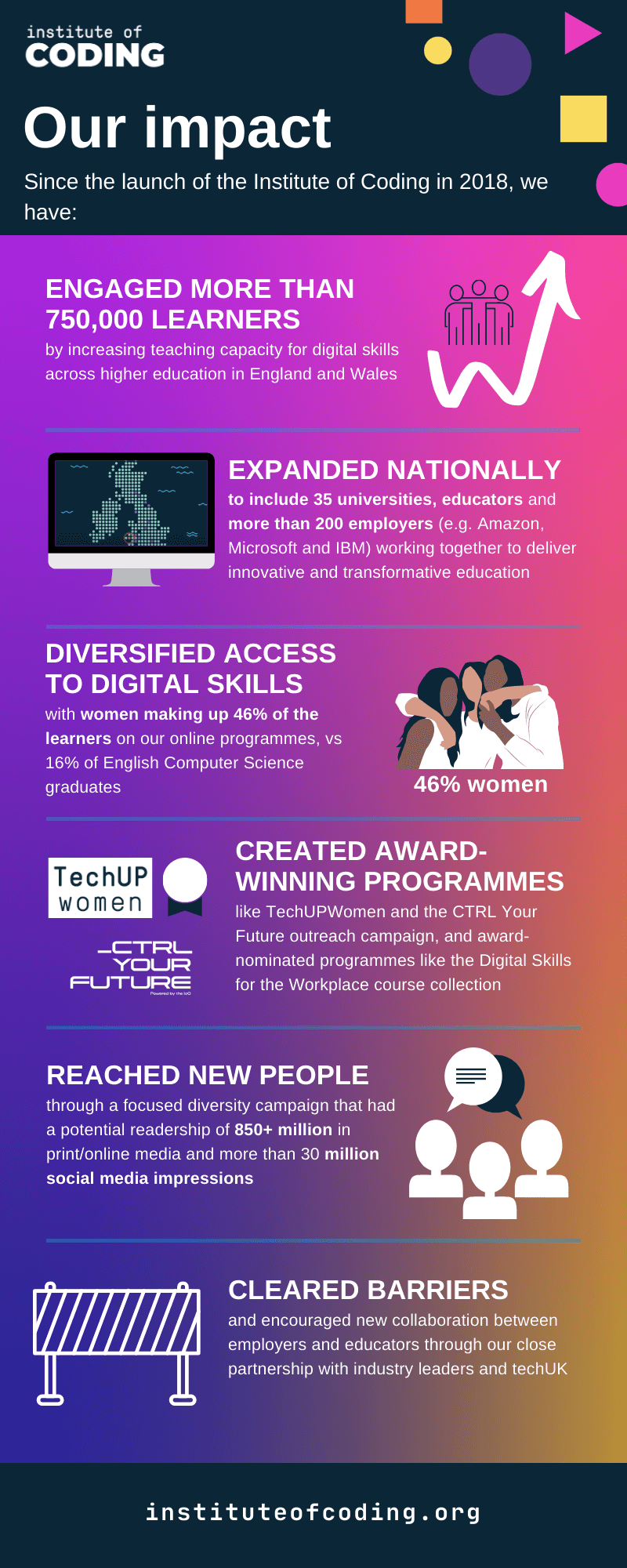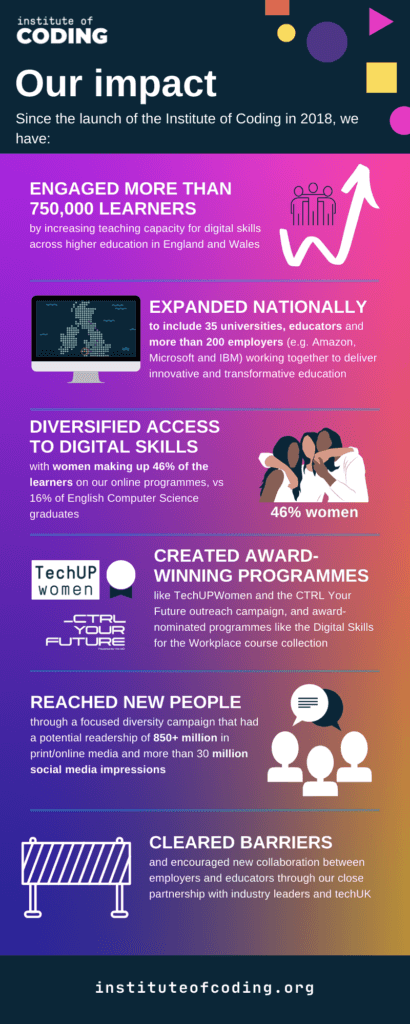 To find out more about the IoC, follow us on social media and sign up for our newsletter to stay updated on our work.
If you are interested in expanding your digital skills, explore our course catalogue for a variety of courses, many of which are free and available online.